PowerliftingTechnique.com is independent and supported by our readers. We may earn a commission if you buy through the links below. For more, see our disclosures page.
Imagine you took the plunge and got yourself a gym membership. You've built a list of goals to reach, and it's time to take action and start exercising!
You pack your bags and head to the gym. Then you realize the parking lot is full and must park near the back. After a five-minute walk of maneuvering through the traffic, you walk through the front door to scan your card and see a gym packed with bodies.
How will you get a workout done with a crowd this big?
As you read, you will learn about:
Benefits of when to go to the gym
The best weekdays to go to the gym
Tips on strategically planning your trip to the gym that works best for your goals and needs
Let's dive in!
When Is the Best Time To Go to the Gym? (According to Science)
The best time to go to the gym would be in the late afternoon when the body's internal temperature has peaked, according to scientific research. This increase in temperature has a passive effect on warming up the muscles for better performance and functionality.
Now, most people don't automatically think about this perspective on science. Most people immediately want to know when the gyms are least busy, another way of asking, "when is it the best time to go to the gym"?
If you want to consider the scientific facts, though, it states that your performance has a better chance to improve in the late afternoon when your body is under peak condition.
But just because science says afternoons are the best doesn't mean we can all make this happen!
Factors To Consider When Choosing a Workout Time
Besides the scientific facts, there are other factors to consider when it is the best time to go to the gym. Things to consider when deciding the best time to go to the gym are:
Work schedule
Health Goals
Sleep
Gym availability
Now, we have already answered this idea of "when is my body most prepared to go to the gym." However, the idea of training in the late afternoon doesn't work with most people's schedules as it interferes with the work day and other obligations.
Work Schedule
Let's start with one of the biggest limiters to your workout – your job.
Most people work from 9 am to 5 pm, meaning the gym will be busier before or after. But of those two times, the evening seems to be the busiest. A lot of it stems from the unwilling nature of someone to wake up early and go to the gym, especially before work.
But if you do plan to exercise in the evening, the best weekdays seem to be Thursday and Friday, as typically, the end of the week attracts others to go out and celebrate with their peers.
Working Out in the Morning Can Benefit Your Nervous System
But based on another scientific fact, working out helps to "awaken" your body, particularly the CNS (central nervous system). So to me, even if it seems that it's best to work out in the evening, some facts support the idea of working out in the morning.
An early morning routine could be a catalyst to starting your day stronger than without.
Then again, another factor that will dictate your workout are your goals. And for those who are performance-based individuals, evenings might seem to be the best.
So if you decide to work out in the evening, adjust your schedule to train at the end of the week.
Health Goals
Another big factor affecting your decision is your health goals.
For example, if you look at a workout as an opportunity to improve your caloric deficit for weight loss and fitness, it doesn't matter what time you go to the gym. What matters is if you did the workout and have mathematically manipulated your caloric intake.
But if you want to improve performance, you might want to train in the afternoon or early evening to have an advantage based on your body's internal temperature.
If you have performance goals for your fitness, attending the gym later in the week is best if you plan to do the evenings.
It is also wise to work out on the weekends if you need more time to train, not during the peak morning hours on Saturday or Sunday.
But if you have weight loss and body composition goals, it might not matter as much when you go to the gym. Perhaps, in this case, it is more so about "what is convenient" for your schedule. These goal-oriented individuals might better train during morning hours to beat the evening rush for those who plan to train after work.
Sleep
If you want to get into even more scientific facts, you might want to consider your rest when deciding your workout time.
For myself, I spend a ton of time with my two children in the evening, getting them situated for bed. Because of this, my evenings take a long time and put my bedtime well past 11 pm.
Therefore, the later my rest begins, the later I am to wake.
The CDC (Center for Disease Control and Prevention) says that adults 18-60 years need 7 or more hours of sleep daily. Sound like you? That means if you are not going to sleep until 11 pm or later at night, you might very well need to rest until 6-7 am. And if you are someone like myself with children to tend to, evenings might be too busy for your schedule to perform a workout.
But as mentioned before, goals are another factor in deciding when to go to the gym. So what happens to people who need a serious workout but are restless in the morning to perform their workout routine? Why not try the weekend to train?
Weekends are always an option for training. Weekends might seem the busiest time at the gym, but that's not true.
Gym Availability
What's the best time to go to the gym when no one's there? My advice, especially based on my experience working at various fitness facilities, is to work out later on weekends.
If you try to go early in the morning, the crowd is overwhelming with those trying to work out before their day of activities and obligations. The later you wait to train on a Saturday or Sunday, the less crowded it will become.
But beware, if you are reading this and it is January 1st, this is the craziest time to get to the gym.
The new year brings a storm of memberships, but it will be ok. We will train you through this article on navigating through all the madness, whether it is the beginning or the end of the year.
If you are new to fitness and need advice on what gym to go to, check out this article on the top 7 gyms to consider as a beginner.
Pros and Cons of Morning, Afternoon, and Evening Workouts
After considering the factors of when to choose your workout time, it's evident that there are many perspectives for training in the morning, afternoon, or evening.
Below we will discuss the pros, and cons, and what each session can bring to your schedule.
Morning
Pros
One of the major benefits of a morning workout session is that the amount of movement you perform stimulates the nervous system for having a more alert and successful day.
Getting the workout done sooner is beneficial so that you can move on with your day and tasks.
It can also be one of the least busy times to go to the gym.
Cons
Although the benefit of a morning workout sounds like it will strategically stimulate your day, you are risking the workout session for your benefit. You are more focused on the benefit of exercise and not necessarily focused on the workout improving your ability or performance.
Who Are Morning Sessions Best For?
A morning session seems more realistic for those looking to lose weight and improve their body composition.
It also benefits those with several evening obligations, such as parents. The fact that the session will happen earlier in the day when your internal temperature is lower, and you are not fully "awake" might disadvantage those with performance goals.
Afternoon
Pros
Training in the afternoon is the scientifically ideal time to train and work out, permitting your schedule and availability. Most people are obligated to be at work during this time, allowing the gyms to be the least busy. But if you have the time or can sneak away briefly, this would be the best time to train.
Cons
There are not many cons to an afternoon workout. The only issue with an afternoon workout is that it rarely happens. Most people have obligations and a work schedule that wouldn't permit an afternoon workout. But if you can make it work or have the opportunity, this is when the gym is least busy and can work best. Especially based on scientific fact.
Who Are Afternoon Sessions Best For
An afternoon session seems best for those with unique work schedules, stay-at-home parents who have a daycare facility, and perhaps younger individuals who are in college or perhaps retired that can have flexibility with their schedule.
If you are looking for a facility and need somewhere to train in the afternoon, check out this article about the differences between Gold's Gym and 24-Hour Fitness!
Evening
Pros
The evening time is ideal for those with a traditional work schedule. However, the evening can be very busy at the gym as it tends to be the most compatible. But as mentioned before, the best time to go on a weekday is later, perhaps Thursday or Friday. Another benefit of the evening is by then, you have had a majority of your caloric intake to help with having energy for a high-performing workout.
Cons
The evening has to be the busiest time at the gym. This means it would be hard to perform a workout, especially for those with a specific regimen. Another problem with the evening is that even though you have had most of your caloric intake, you could be mentally exhausted from the day and not as stimulated for a successful workout.
Who Are Evening Sessions Best For
The evening session seems to be the most compatible for those with a busy work schedule or other obligations that consume their day.
If you are looking for a gym to train for, especially on the weekends, check out this article about if Planet Fitness is worth the membership!
What To Do if the Gym Is Busy?
Before you get to the gym, my number one tip is to have a plan. This means you need a routine or a workout plan that abides by your needs but is also flexible.
You might show up one day, and the squat rack seems open. You mine as well do your lower body workout that day, and on days you cannot find any equipment, you can have cardio-focused sessions that work on stimulating your cardiovascular system and busting a sweat.
You should also be prepared to perform movements that are variations of your goals for that day. For example, if you are supposed to do bench press but no bench press is available, why not do a dumbbell bench press or maybe even push-ups?
Regardless, I recommend you go to the gym with a plan and guidance for your exercise each week that you can adjust based on equipment availability.
If you want to sample a gym and see if it is worth the price, check out this article, which states all the gyms with free passes!
Tips for Making the Most of Your Gym Time Regardless of the Time
Whenever you decide to go to the gym, a few tips I would recommend are:
Pack a bag with extra clothes
Pack a bag full of toiletries
Bring quick snacks to have for energy or recovery
Have your phone ready with a workout plan to perform
If you can provide these things, this will help you not only have a great workout but make the most of your time at the gym so you can get back to your normal routine without feeling sweaty or gross from a hard workout during your day.
FAQ
What Are LA Fitness' Busy Hours?
Most gyms are busier after 5 pm when everyone's off work, and LA Fitness follows this. If you want to go at a less busy time, go in the morning or afternoon and evening on weekends.
What Time Is the Gym Least Busy?
The gym is less busy during the early morning hours, preceding daily work hours, the late morning, or before 5 pm, while individuals are occupied with their job. The late evening is also less busy. While the weekends can be busier than weekdays, evenings on the weekend are less busy.
What Are Anytime Fitness' Busy Times?
The busy times at Anytime Fitness are typically early in the morning, from 6 am to 8 am, and in the evening, from 5 pm to 7 pm. The gym may also be busier on weekends, during morning hours.
Final Thoughts
The best time to go to the gym is scientifically noted as the late afternoon, which usually seems to interfere with most people's schedules. Since this happens, we must consider whether morning or evening works best for our workout.
Factors that could influence your decision to work out in the morning, evening, or afternoon depend on your work, sleep, goals, and availability at the gym. An early morning workout can stimulate the central nervous system to improve productivity and make your workout less productive if you are half asleep.
Whether you decide to go to the gym in the morning, afternoon, or evening has pros and cons, many of which have already been stated. But as long as you are prepared to be at the gym, make the most of your time there, and bring a bag of essentials, you will be successful and can make the most of each session you perform.
About The Author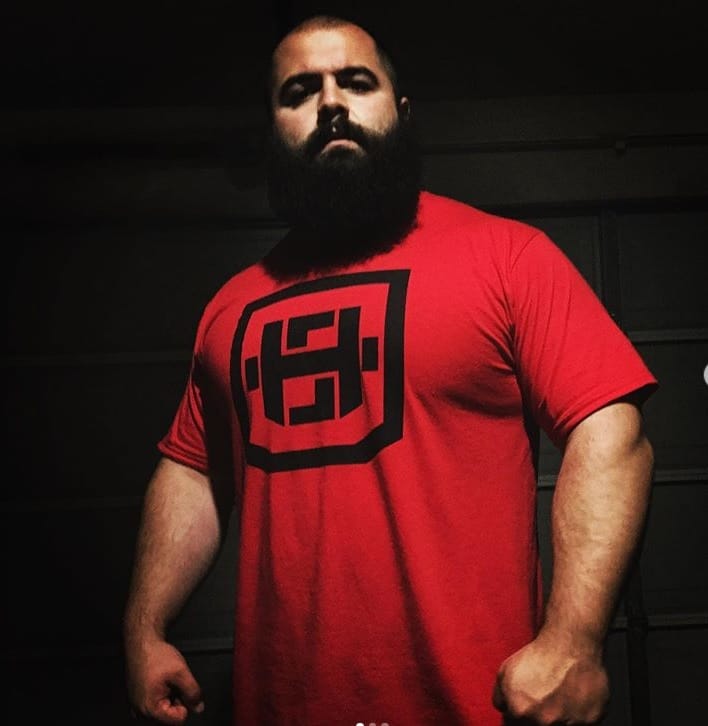 Joseph Lucero is a Strength Coach and Author and owns Harvesting Strength LLC. He's CSCS Certified, and when he's not helping clients get stronger, he writes about strength and conditioning to help readers. You can connect with him on LinkedIn and Instagram.