Just because you're good at regularly doing barbell rows doesn't mean you can skip Pendlay rows if strength is a goal of your training program.
While the Pendlay row may look like it's interchangeable with a barbell row or other rowing variation, there are several benefits of the Pendlay row you should be taking advantage of.
The Pendlay row benefits lifters in five key ways:
Lower back development
Improved power output
Interdisciplinary carryover
Trains you to build tension
Develops good technique and execution
We'll dive into each of these individually, but let's first cover some ground explaining exactly what the Pendlay row is and what it can do for you.
Before we get into it, check out this article to make sure you understand the differences between Pendlay rows and barbell rows: Pendlay Row vs Barbell Row: Differences, Pros, Cons.
How To Do a Pendlay Row
To perform a Pendlay row, follow these steps:
Step One: Stand with your feet shoulder-width apart in front of a loaded barbell.
Step up to a barbell on the floor with your feet about shoulder-width apart.
Step Two: With your shoulders down and back and chest sticking out, grip the barbell.
Pull your shoulders back and down as firmly as you can, stick your chest out, and grip the bar in your hands.
Step Three: Make sure your torso is parallel to the floor.
Set your hips and upper body so that your torso is parallel to the floor.
Step Four: Adjust your hands to a shoulder-width grip on the barbell.
Grip the bar about shoulder-width apart, or the same grip you take when you bench press.
Step Five: Tighten and engage your back muscles as you grip the bar.
Build tension in your back muscles by thinking about "closing your armpits" or trying to bend the bar in your hands.
Step Six: Explosively pull the barbell to the middle of your torso.
With this tension built, pull the barbell toward your belly button in an explosive, fast repetition.
Step Seven: Slowly lower the barbell to the floor.
While maintaining control of the bar, return it to the floor so it sits on the floor completely.
Step Eight: Repeat for repetitions.
Build the tension in your back and arms again, and repeat for reps. Always return the barbell to the floor to pull it from a dead stop with each rep.
The key thing to remember is that these are explosive movements that you pull from a dead stop on the floor each time. Let your back muscles disengage and relax between each rep, and tense them up again before doing the next rep.
Muscles Worked in the Pendlay Row
The Pendlay row targets your back muscles, similar to other rowing exercises. A successful Pendlay row rep recruits all of the back muscles: 
Latissimus dorsi
Posterior deltoids
Trapezius
Erectors
Rhomboids
What makes the Pendlay row unique is not the muscles it targets but how it trains them and what you tell your muscles to do with each rep.
A Pendlay row is performed with fast, explosive movements from a dead stop on the floor. It uses the same muscles as the barbell row and other rowing variations, but the other movements maximize time under tension or keep the muscles engaged the whole time.
The Pendlay row calls for you to disengage and re-engage your back muscles to perform a single explosive movement with each rep. 
This develops your back's strength and not necessarily your back muscles' size or appearance. That's why this is a more common lift for powerlifters and Olympic lifters to train rather than bodybuilders. The emphasis is on performance and explosive power, not the muscles' size or appearance.
5 Benefits of the Pendlay Row
1. Lower Back Development
Lower back strength is key in both powerlifting and Olympic lifting (the snatch and clean and jerk). Most lifters work their entire careers, whether amateur or pro, to continually improve their lower back strength to chase bigger and bigger personal records. The Pendlay row is a staple of their programs, as it forces the development of that lower back strength.
The combination of holding your torso parallel to the floor and performing an explosive row from a dead stop strains the erectors to hold you stable in that position while countering the forces of the weight in your hands as it moves up and down.
Even if you aren't interested in powerlifting or Olympic lifting, lower back strength offers huge lifestyle benefits, including improved posture and less lower back pain when doing everyday activities. Pendlay rows are a great way to develop it.
Despite this, Pendlay rows alone won't necessarily prevent back pain when lifting. If your lower back frequently gets sore after lifting, check out Does Overhead Press Hurt Your Back? and How To Fix Back Pain While Deadlifting.
2. Improved Power Output
The Pendlay row is not a tool to grow big muscles but to train them to exert great strength in sudden bursts of power. By training Pendlay rows in a progressive overload, you can develop your body's ability to exert that strength when needed.
This is crucial for strength athletes, considering lifts like the squat, bench press, deadlift, snatch, and clean and jerk all require a sudden burst of strength and tension.
Whether it's turning a squat around from descending to standing it back up, pushing a bench press off your chest, or ripping a barbell off the floor and locking it out over your head, you need to train the ability to build tension from nothing and generate force quickly if you want to do it successfully.
The Pendlay row is the perfect exercise to train that ability, especially in your back. Better still, learning to do this with the Pendlay row makes it easier for you to learn to do it with other body parts and movements as well.
Show me a lifter who regularly trains Pendlay rows well, and I'll bet they're very good at performing compound lifts with maximal effort.
3. Interdisciplinary Carryover
I've touched on this already, but the Pendlay row benefits a variety of disciplines, from powerlifting to Olympic lifting and other sports.
While it's not a great exercise for growing a big, muscular, juicy back like a bodybuilder, lower back strength and increased power output benefit lifters wanting to perform at any level of strength sports.

Even a sprinter, rower, or pole vaulter would benefit from Pendlay rows, as the need for immediate, explosive strength is crucial in their disciplines.
For these reasons, the Pendlay row is a great exercise for various athletes.
We talk more about why powerlifters, in particular, need to train the back in How Do Powerlifters Train Back? (3 Must-Do Workouts).
4. It Trains You to Build Tension
Building tension is one of the first lessons any strength athlete needs to learn. It's not always intuitive to engage your muscles before you start pushing or pulling on the barbell or to brace and rely on muscles you don't think are involved in the lift you are trying to perform. Pendlay rows can be a great exercise to train that skill from the start.
The Pendlay row is a great lift for this first lesson in building tension because the rowing motion itself is simple. There's very low risk with the barbell in your hands below your body, while a bench press, squat, or snatch leaves lots of room for mistakes when trying to learn a new skill.
For lifters who already know how to build tension, it's still valuable as a low-risk, low-impact lift that you can train your whole life to keep your skills sharp and improve lower back strength. And as we established, there's always a need to build lower back strength in strength sports.
5. Develops Good Technique and Execution
To do it right, the Pendlay row requires focus and attention to detail. It's not a dumbbell curl you can kind of mindlessly do. This repeated need to set your back, build tension, pull as hard as you can, and return the bar to the floor with each rep develops your ability to find and maintain good form.
Because the lift is an explosive row to your chest and back down, you have to maintain great form during the lift. Pulling a loaded barbell up and down can easily destroy your form if you're not paying attention, so the Pendlay row develops your ability to keep your body in a proper position the whole time.
In any compound lift you perform for maximal effort, setting and maintaining good form throughout the lift is key. It all gets jeopardized by adding load, so knowing how to do it is just half of the challenge – you have to be able to execute with good form, too.
Use Pendlay rows as part of your program to continually train and practice that skill!
2 Drawbacks of the Pendlay Row
As with every exercise, there are some downsides to the Pendlay row:
It's not good for hypertrophy
Challenging technique requirements
1. It's Not Good for Hypertrophy
No surprise here if you've read anything else I've written so far, but this exercise is not designed to grow big muscles in your back. While it works every muscle in your back, it does so in such a way as to develop overall strength, not muscle size.
If you're interested in building back muscle and size, you'll be way better off doing barbell rows and other row variations to maximize time under tension.
2. Challenging Technique Requirements
For people to learn this exercise for the first time, it will take some time to get it right. It's not extremely technical, but it has a learning curve similar to a squat, bench, or deadlift.
You'll need to have a friend monitor you and give you feedback on your form or record your sets with a camera to see where you can improve.
This isn't a reason to avoid Pendlay rows but more a warning that it will take some time, energy, and patience to get it right.
Pendlay Rows Mistakes to Avoid
When you perform Pendlay rows, be sure to avoid these common mistakes:
Not returning the barbell to the floor after each rep
Ignoring upper body position
Not progressing it
Not Returning the Barbell to the Floor With Each Rep
Look, the key thing with this lift is to rip the barbell off the floor and build tension almost instantly where no tension was before. You can only do this by setting the barbell back on the floor between every rep.
This seems counterintuitive to many lifters who have been told to keep a pump going, keep muscles tense, and rep out as many as possible in a set. 
If you want to do Pendlay rows right and get the most out of them, set the barbell down after each rep, relax your muscles, and re-engage them before pulling again. 
Ignoring Upper Body Position
Another key mistake is ignoring your upper body position, whether it's not setting your body parallel to the floor, to begin with, or letting your upper body move upward and coming out of that parallel position as you start your pull. 
Like any controlled lift, you want to avoid building momentum with body parts that shouldn't be moving much during the movement. Like heaving your upper body to start a dumbbell curl that's too heavy, lifters can heave their upper body out of a parallel position to start pulling the barbell with a Pendlay row.
Avoid this by selecting weights you can pull without heaving. Set your upper body parallel to the floor, to begin with, and hold yourself accountable to holding that position throughout the lift. 
By maintaining your upper body position, you target the right muscles and make them do all the work they're supposed to do from start to finish.
Not Progressing It
I can pretty much always share this as a mistake to avoid, but Pendlay rows are like any exercise – they'll only make a lasting impact if you do them consistently and progress them over time.
Add reps to your sets! Add weight to your reps! Add sets to your workout! As these start to get comfortable and easy, that's a sign you need to increase the intensity and difficulty by increasing the load, the reps per set, or the sets per workout.
Liting is all about your body adapting to new stressors put on it, and once your body adapts to the initial stress of Pendlay rows, it's time to increase the stimulus and make them more difficult.
Who Should Do A Pendlay Row?
I can think of 3 types of lifters who would benefit from training Pendlay rows regularly:
Powerlifters and Olympic lifters
Total fitness lifters
People in need of lower back strength
Powerlifters and Olympic Lifters
It should be obvious by now, but the benefits of building lower back strength, explosive power, and adherence to form and technique are all key skills of strength athletes. Since the Pendlay row trains these three skills, it's a staple of a good strength athlete's program.
I also like these because they aren't particularly taxing, meaning lifters can add them after doing their sport-specific work like squats, bench presses, deadlifts, snatches, and cleans.
If maximal strength is your goal, whether you compete or not, Pendlay rows are a great addition to any strength program.
Learn more about how a strong back can help your bench press Does a Strong Back Help Bench Press? (Yes, here's how).
How To Program a Pendlay Row
In my experience, the Pendlay row is a fantastic supporting exercise to go with your heavy, compound lifts because you can do it as a warm-up and as a back-off set.
You can program the Pendlay row before your bench or deadlift work for a warm-up. This gives you several reps to focus on explosive power and resetting your form each time before you do your top sets. It will help you establish technique, intensity, and focus, so you don't lose any value while doing your top sets of bench or deadlift. 
As a back-off set, the Pendlay row becomes a great tool for reinforcement while using a lighter load. Fatigued from your top sets, you can continue to focus on strict form and explosive power with much lower load. You'll get more out of your training without moving on to isolated muscle accessory work. 
Beyond that, Pendlay rows should follow conventional practices of 3-5 sets for 5-10 reps in whatever configuration you prefer.
Look at your training, look at your goals, and decide where Pendlay rows will fit best for you!
2 Alternatives to the Pendlay Row
If you want some variety in your exercise selection or can't do normal Pendlay rows, here are a couple of alternatives to get similar benefits:
Dumbbell Pendlay row
Dynamic effort compound lifts
Dumbbell Pendlay Row
You can do Pendlay rows unilaterally or bilaterally with a dumbbell in each hand!
If you can't use a barbell, you can still get the benefits of the Pendlay row with a pair of dumbbells by performing them the same way. Just be mindful of your hand position relative to the other, as your arms will move independently instead of holding on to a single bar the way you would with a barbell alternative.
You may also find benefits in training them one arm at a time! Just hold yourself to the same standards of good form and technique to avoid twisting your torso out of position as you pull on each side.
Dynamic Effort Compound Lifts
The Pendlay row embodies the tools used in dynamic effort training or using submaximal weight to exert maximal acceleration into the barbell. 
You may have seen lifters performing squats, deadlifts, or bench presses with fast, controlled push or pull for a few reps. Sometimes they'll use bands, chains, or some other form of accommodating resistance. But the principle is simply to train your ability to accelerate the weight as quickly as possible by reducing the weight. 
If you enjoy the benefits of Pendlay rows and want to apply them to other lifts, check out a complete guide I wrote on the dynamic effort method of training to learn how to do this with other lifts.
Frequently Asked Questions
How Effective Is the Pendlay Row?
The Pendlay row effectively trains every back muscle for explosive strength and power. It is ineffective for hypertrophy or bodybuilding applications because the quick, fast movements are not conducive to the time under tension necessary for muscle growth. 
Is the Pendlay Row Better Than the Bent-over Row?
The Pendlay row is better than the bent-over row in terms of training strength and power, but the bent-over row is superior for training muscle size and endurance. Depending on your training goals and needs, you can use each of these rows to reach those goals.
---
About The Author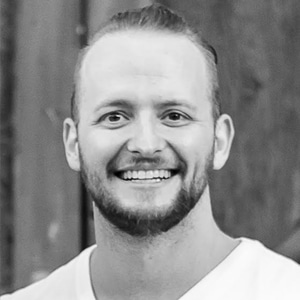 Adam Gardner is a proud resident of Utah, where he lives with his wife and two kids. He has been competing in powerlifting since 2016 in both the USPA and the APF. For the past three years, he and his wife, Merrili, have coached beginning lifters to learn the fundamentals of powerlifting and compete in their first powerlifting competitions.