For many gym-goers, an unassisted pull-up is a desirable yet seemingly elusive achievement. While you can strengthen your back muscles with lat pulldowns and bent-over rows, those movements are often not enough to help you get a pull-up.
Using a band to help with pull-ups can get you closer to reaching your goals. But not all pull-up bands are created equally, and some are more durable than others.
To help you decide which pull-up bands are right for you, I've compiled a list of the best assisted pull-up bands:
Featured Products
Why You Should Trust Powerlifting Technique
Our team comprises powerlifting coaches, strength and conditioning coaches, CrossFitters, and fitness experts with years of experience. We know how to identify the best fitness products on the market because we've used them ourselves or coached others who have used them extensively.
We also have experience with a wide range of brands in the industry. You can trust our recommendations because we've carefully vetted the companies over several years.
How We Tested These Bands
The bands on this list are ones I own or have used in various commercial gyms. Because I have extensive experience with them, I can attest to their quality. I've used them for assisted pull-ups, banded exercises, and mobility work for several years.
In compiling this list, I also considered factors such as each brand's reputation in the industry and how suitable the bands are for various types of athletes. I only included brands I know and trust so that you can get bands that are truly the best on the market.
12 Best Assisted Pull-Up Bands
Rating: 4.9/5
Pros
Available individually or in a set
Can provide up to 250 lbs of resistance
Backed by a lifetime warranty
Durable
Cons
I've owned the WODFitters Pull-Up Assisted Bands for several years, and they've been some of my favorite items in my home gym. They're still like new, even though I use them for warming up and mobility drills at least four days a week.
These bands are available in seven sizes that provide 5-250 lbs of resistance. This wide range means you can benefit from these bands whether you're a heavy lifter trying to get your first pull-up or a lighter, experienced athlete looking for some pull-up assistance.
You can buy them individually or in a set of four or five bands. Each band is a different color for easy identification. There's even a set of four in varying shades of army green if that's more your style.
I also like how durable these bands are. Even with heavy use, my set is showing no signs of cracking. They also have yet to stretch out to the point where they're unusable. I'm confident that they would hold up in a commercial gym setting. But if they become damaged, you can use the lifetime warranty for a free replacement.
I've seen some people complain about the weights not being listed on the bands, but that's never bothered me. They vary in thickness, so it's not hard to tell which one will offer the most resistance.
Still, there are better options if you prefer to have the amount of resistance labeled on the bands.
Rating: 3.5/5
Pros
Affordable
Come with a carrying pouch for easy travel
Made with non-toxic rubber
No strong odors
Cons
Only available in sets
Not the most durable
Pull-up resistance bands can be surprisingly expensive. However, the kingroad resistance bands are ideal if you're on a tight budget. You can get a set of five for the same price as a single band from other brands.
A single band offers 5-125 lbs of resistance, depending on which one you use. However, one band may not offer enough assistance for beginners or heavier athletes who can't pull their body weight. If this is the case, you can combine more than one band.
They're made from non-toxic materials, which is ideal for those with latex allergies. They're also odor-free and won't smell like tire rubber when you receive them.
However, there are better choices than these bands if you're looking for a durable option that will last. They can crack or dry out after only a couple of months.
Rating: 4.6/5
Pros
Affordable, whether you buy them individually or as a set
Seven levels of resistance available
Amount of resistance offered is stamped on each band
Cons
Whether you buy one band or the complete set, these are cost-effective, middle-of-the-line options. They're made of layered elastic latex, which is stronger and more durable than tubular-shaped resistance bands.
Unlike other pull-up bands, the resistance level is printed on the REP Fitness Resistance Bands. As mentioned above, I don't mind having bands without the resistance level printed on them. But it's a nice feature of the REP Fitness bands for anyone who wants to know the exact poundage they're using.
The bands are available in seven sizes ranging from XXX-Light to X-Heavy but are only 38" long. This can be an issue if your pull-up bar is high because you may not be able to lift your foot high enough to get it through the end. However, you can resolve this by standing on a stack of plates, a low box, or a bench.
However, they only offer 175 lbs of resistance. It's not terrible but it's not great, either. Many options on the market offer more, but plenty of others offer much less.
Rating: 4.8/5
Pros
Eight levels of resistance available
Strong and durable
Brightly colored
Cons
Lighter bands are only available in pairs
Not all bands are sold in sets
The Rogue Monster Bands are the best pull-up assist bands if you're looking for sturdy bands for your commercial gym. They're called "monster" bands for a reason — they're strong and snap-resistant, so they can withstand heavy use.
The CrossFit gym I belonged to for several years had these bands. They held up well despite the members and coaches using them several times a day nearly every day.
They're also ideal for athletes of all levels, another feature that makes them great for commercial gyms. Experienced athletes can use the thinner bands for a small amount of assistance to complete high-rep pull-up sets. Beginners can use the thicker bands to work toward their first unassisted pull-up.
They are also a versatile option for powerlifting gyms, where athletes may perform banded squats, deadlifts, or bench presses frequently. Their durability certainly makes them suitable for home gym use, too.
Wondering how bands can make your bench press stronger? Check out Do Bands Help Bench Press? (Yes, Here's Why & How To Use Them).
Rating: 4/5
Pros
Ideal for those with latex allergies
Smooth fabric that won't pinch your skin when used for stretching or other exercises
Affordable
Come with a mesh carrying bag, making them easy to travel with
Machine-washable
Cons
39" length may be too short for some users
Latex resistance bands are unsuitable for those with latex allergies. Latex can also roll or pinch your skin on exercises like banded bicep curls. Furthermore, some latex bands are so slippery that your foot doesn't stay in them during band-assisted pull-ups.
You don't have to worry about those issues with the DMoose Fabric Resistance Bands. They're made of smooth, non-slip cotton that is comfortable on the skin and keeps your foot secure during pull-ups.
I also like that the bands are washable. While you can easily wipe latex resistance bands with a towel and cleaner, you can machine-wash the DMoose fabric bands with the rest of your laundry. You just have to use cold water and let them air dry.
One drawback of these bands is that it's challenging to loop more than one band together if you need a lot of support. As such, they're best for athletes who only need one band to help with their pull-ups.
Also, the bands are only 39" long. You may not be able to stretch them enough to get your foot through them if your pull-up bar is high off the ground.
Rating: 4.7/5
Pros
Lifetime warranty
Can stretch up to 2.5x their length
Comes with an eight-week pull-up training guide
Affordable
Cons
May have to be replaced after a couple of years
The Rubberbanditz Pull-Up Assist Bands are available in combo packs of three or four bands. They're cost-effective solutions if you want to purchase a pull-up assist band set instead of multiple individual bands separately.
They provide up to 250 lbs of resistance if you combine the black, purple, and green bands. This is sufficient for most athletes. They're 41" long, like most bands on the market, and can stretch to more than double their size. You should have no problem getting your foot through one end, even if your pull-up bar is high.
While you'll be able to use them for a couple of years, they likely won't last much longer than that. However, Rubberbanditz offers a lifetime warranty. As long as you use them for their intended purpose, you can get them replaced for free if they snap.
Rating: 4.4/5
Pros
Affordable
Available with handles that enable you to use the bands for multiple exercises
Come with a drawstring bag for easy portability
Come with an exercise guide
Cons
While you can use most pull-up bands for various exercises, the Tikaton Resistance Bands make it easier because they come with handles and an over-the-door anchor. They're suitable for bicep curls, shoulder presses, resistance band rows, and many more exercises you can find in the included exercise booklet.
The metal carabiners on the handles are solid and robust. The bands themselves are stretchy but sturdy and will last a long time, even with frequent use. You don't have to worry about them snapping or cracking because they have a lubricated coating that prevents them from drying out.
They also come with a drawstring bag that helps you keep them organized when carrying them in your gym bag. However, they only come in sets, so they're not ideal if you want just one band.
Rating: 4.6/5
Pros
Heavy-duty enough for home or commercial gyms
No strong odors
Features anti-snap technology
Cons
Not a wide range of colors available
More expensive than other brands
A durable exercise band is a must whether you're using it to help with pull-ups or to replace barbells and dumbbells for weight training exercises. You can easily injure yourself if a band snaps in the middle of your workout.
The Iron Infidel pull-up assistance bands are a great choice if you're concerned about potential injuries from a snapped band. They're made of layered elastic that's 300% stronger than other bands and features anti-snap capabilities. You'll have peace of mind that they won't break while you're practicing pull-ups.
I also like that they're odor-free. Some bands I've used before have strong rubber smells, even after airing them out for several days. You can use the Iron Infidel bands right out of the box without waiting for any odor to dissipate.
These bands provide 20-150 lbs of resistance. If you're a heavier individual and weak at pull-ups, consider buying a set to mix and match the bands for a higher level of assistance.
Rating: 3.9/5
Pros
Easy to attach and detach from a pull-up bar
Offer a high amount of resistance (up to 440 lbs)
Adjustable length to suit your body proportions and pull-up bar height
Cons
Not very portable
Can't be used for many other exercises
The SYNTECSO Pull-Up Assist Bands have a unique design that ensures a high amount of support when doing assisted pull-ups. Unlike typical loop pull-up bar bands, this set looks like a playground swing with stretchy bands instead of chains.
The benefit of a set-up like this is that you don't have to worry about latex irritating the front of your torso during pull-ups. Instead, the pedal attaches to your pull-up bar with sets of cords on either side of you.
This set provides resistance of up to 440 lbs so that anyone can use it regardless of their weight and pull-up skill level.
However, it's bulky and less portable than a latex assisted pull-up resistance band. You also can't use it for much outside of assisted pull-ups.
Rating: 4/5
Pros
Reasonably priced
Resistance level is printed on each band
Durable
Cons
The Titan Fitness Light Fitness Bands are excellent for athletes who need help increasing their pull-up stamina. The thickest band in the set only offers up to 80 lbs of resistance. Still, it's sufficient for individuals who have already achieved or are close to getting their first unassisted pull-up.
The set includes a band with 2-5 lbs of resistance. You likely won't use this band for pull-ups, but it's still good to have because you can use it for stretching and mobility.
Like most pull-up bands, the Titan Fitness ones are made of latex. But unlike other brands' resistance bands, the Titan Fitness bands have the poundage printed on them for those who like to easily identify how much assistance they're using.
The bands have an affordable price point, so you can get more than one set (or the light set and the heavy set, which I'll discuss below) without breaking the bank. Despite the price, they're just as durable as other pull-up band sets that cost much more.
Rating: 4.2/5
Pros
Affordable price
No strong odors
Can be combined with the light band set to offer the exact amount of support you need
Cons
I couldn't include the light resistance band set from Titan Fitness without discussing the heavy set. The heavier bands offer 25-170 lbs of resistance, making them the best pull-up assist band set for a beginner or anyone who needs a lot of help with their pull-ups.
They're made with the same latex as the lighter bands and also have the resistance levels printed on them. They're also more affordable than many of their competitors.
Another thing I like about these bands is that they don't smell strongly of rubber like other ones. They won't leave an odd odor behind on your hands after use or make your gym bag smell.
Rating: 3.9/5
Pros
Available individually or in sets
Made of medical-grade rubber to prevent skin irritation
Come with a one-year warranty
Cons
Earlier, I provided a fabric resistance band option for individuals who don't want to use latex bands. But if you have a latex allergy and prefer rubber pull-up bands, the Fringe Sport Latex-Free Strength Bands are ideal.
They're made of medical-grade rubber that won't cause any negative reactions. You also have plenty of options for customizing the resistance levels you want. You can buy the bands individually or in various assorted sets.
Fringe Sport is known for making products that last, but these bands are an exception. If used frequently, you'll likely have to replace them within a short time. But Fringe Sport offers a one-year warranty on them, which you can use to get a replacement if your bands snap.
Buying Guide: What To Look for in Pull-Up Bands
Individual Bands vs. Sets
Most resistance bands for pull-up bars are available individually or in sets. Consider whether you want just one for a specific purpose or a set to open up your training possibilities.
For most people, I recommend getting a set. It's more economical, and you can use thicker or thinner bands as needed. You can also mix and match them if one band doesn't provide enough assistance for your pull-ups.
When you no longer need the thicker bands for help with pull-ups, you can use them for mobility drills or warm-up exercises. For example, I often fold my black WODFitters resistance band in half, loop it around my legs, and do banded monster walks before my lower body lifts.
Is a lack of mobility affecting your squats and deadlifts? Check out How To Increase Ankle Mobility For Squats: 13 Exercises and Sumo Deadlift Mobility: 10 Exercises With Full Routine.
Materials
Most assisted pull-up bands are latex, which can be an issue for those with latex allergies. Latex bands can also be uncomfortable and irritate your hands when using them for exercises like banded face pulls.
If you have a latex allergy or don't like the feel of it, look for bands made of fabric or synthetic rubber. Quality resistance bands made with these materials will be as strong and durable as latex bands.
Amount of Resistance Offered
The amount of resistance your pull-up bar assist bands offer refers to how much weight you feel like you're lifting. If a band provides 25 lbs of resistance, that means it feels like you're lifting 25 lbs of weight.
For pull-ups, this number refers to how much of your body weight the band helps you pull. If you weigh 150 lbs and use a 45 lb pull-up band, you only have to pull 90 lbs.
How much resistance you should get depends on your current body weight and how skilled you are at pull-ups. A heavier individual who can't do unassisted pull-ups may want a band with at least 100 lbs of resistance. It will provide a high amount of assistance as they work toward their first unassisted pull-up.
On the other hand, a lighter individual who can do several unassisted pull-ups may want a band that only offers 15 lbs of resistance. It can help them do more reps or sets than they can on their own without offering so much support that their pull-ups become ineffective.
Portability
Your pull-up bands should be easy to carry if you work out in a commercial gym. You don't want them to become a tangled mess or take up too much space in your gym bag. Fortunately, most pull-up bands come with carrying cases to help you avoid these issues.
Portability is also beneficial if you want to pack your resistance bands to use for hotel room workouts when traveling.
How To Use Pull-Up Bands
There are a few ways to use bands to help with pull-ups. Below are instructions for the most common (and my preferred) method.
Drape the resistance band over a pull-up bar and pull one end through the loop until it's secured tightly.
Put one foot through the band's end and straighten your leg until the band is taut. Stand on a box, bench, or another elevated platform if you can't stretch the band enough to get your foot through it.
Grip the pull-up bar with your hands a few inches wider than shoulder-width apart.
Engaging your lats, bend your arms and pull yourself up until your chin is over the bar. Avoid swaying too much, and keep your elbows close to your sides.
Lower yourself slowly instead of letting yourself drop abruptly. It may help to descend to a count of three or five seconds to ensure you don't drop too quickly.
Repeat until you've completed all desired reps.
Experiment with different-sized bands before starting to determine which one you should start with. You can use two bands together if one band isn't supportive enough.
It's important to note that you shouldn't rely on resistance bands forever when training pull-ups. The bands remove all tension at the bottom, where the movement is often the most difficult because you start from a dead stop. Using bands for too long prevents you from getting stronger in this position.
When aiming for your first pull-up, do some sets with a band while also incorporating movements like pull-up negatives, scapular pull-ups, and jumping pull-ups. Together, these exercises will strengthen the muscles used in pull-ups and encourage the proper body positions at various phases of the movement.
A good warm-up can also help you become more proficient at pull-ups. Follow our tips for an effective pull-up warm-up to prime all of your muscles and joints for pull-ups.
Benefits of Using Assisted Pull-Up Bands
1. They're Versatile
You can use the best pull-up band for more than just helping you with pull-ups. There are several ways you can use them:
Warm-up exercises like banded squats or band pull-aparts to prime all your small muscles and tendons for heavy lifting
Hotel-room workouts when traveling
Band-assisted push-ups
Isolation exercises like banded hamstring curls or tricep pushdowns if you have a home gym with limited equipment
Banded bench presses and deadlifts
Banded dips or ring dips
Banded pec flies (a good cable crossover alternative if you don't have access to a cable machine)
I recommend everyone have a set of resistance bands for these reasons.
2. You Can Easily Change the Resistance
When using resistance bands to help with pull-ups, you can easily change the amount of support they provide.
For example, you can start with the thickest band and switch to a thinner band every few weeks. If one band isn't enough, you can use two or three together and remove one as you get stronger.
Wondering what the correct tempo is for pull-ups? Check out Is It Better To Do Pull-Ups Fast or Slow?
3. They Can Help Improve Your Pull-Up Endurance
Even if you can already do unassisted pull-ups, using pull-up bands can help you increase the number of reps you can do in a set.
For example, say your program calls for eight reps, but you can only do four before failing. You can do four unassisted pull-ups, then add a band for the final four reps.
Similarly, if you have four sets of pull-ups and can only get through three, you can do those three without a band and use a band for your fourth set.
If your program calls for a lot of pull-ups and your hands start to get irritated, try using pull-up gloves. Check out my favorite pull-up gloves that can help prevent calluses.
4. They Can Help You With Other Gymnastics Movements
Once you've mastered pull-ups, you may want to move on to more advanced movements like bar muscle-ups. You can use assisted pull-up bands to help you achieve your first unassisted muscle-up, similar to how you would have used one to get your first unassisted pull-up.
Here's how to use a band for bar muscle-ups:
5. They Help Relieve Pressure On Your Core If You're Pregnant, Post-Partum, or Injured
Pregnant and post-partum women need to be careful doing exercises like pull-ups that place a lot of stress on the core. Pull-up exercise bands enable you to continue doing pull-ups without putting too much pressure on your abdominal muscles and pelvic region.
The same applies if your core muscles have grown weaker after an injury.
That said, individuals in these scenarios should always consult their doctor before attempting pull-ups to prevent damage to already sensitive muscles.
Frequently Asked Questions
Do Assisted Pull-Up Bands Work?
Assisted pull-up bands work. They remove tension at the bottom, where many struggle to pull themselves up from a dead stop. But it's important not to use pull-up bands for too long to avoid becoming dependent on them. Scapular pull-ups, jumping pull-ups, and negatives can also help you get your first pull-up.
Can You Use Resistance Bands for Assisted Pull-Ups?
You can use resistance bands for pull-ups as long as they are the right length. They need to stretch enough so that you can get your foot through them when they're hanging from a pull-up bar. Shorter resistance loop bands are not sufficient for pull-ups. Ideally, a pull-up assist band will be at least 41" long.
How Many Reps of Assisted Pull-Ups Should I Do?
Beginners can start with 3 sets of about 10 reps for assisted pull-ups. Individuals who can already do at least a few unassisted pull-ups should do as many unassisted reps as possible before adding a band to complete all prescribed reps. This may mean doing 5 unassisted and 5 assisted pull-ups, for example.
Should You Buy a Single Band or a Band Set?
A band set is best because it is cost-efficient and offers the most variety. You can mix and match bands to get the support you need. You can also use different bands for different exercises. For example, you may want to use a thick band for banded squats and a thin band for shoulder presses.
Final Verdict: What Are the Best Resistance Bands for Pull-Ups?
The best pull-up assistance bands are the WODFitters pull-up assistance bands. They're stretchy but sturdy. In the years I've owned them, they have yet to crack or snap, and I can vouch for their quality and durability.
If you're on a tight budget, the kingroad Resistance Band Pull-Up Assistance Bands are a suitable alternative. A set of five costs the same as one band from premium brands like Rogue and REP Fitness. Just be prepared to replace them after a few months since they can crack or dry out.
---
About The Author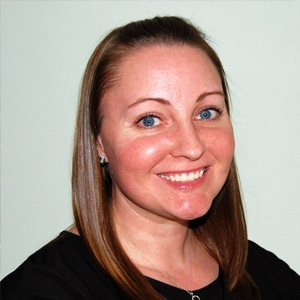 Amanda is a writer and editor in the fitness and nutrition industries. Growing up in a family that loved sports, she learned the importance of staying active from a young age. She started CrossFit in 2015, which led to her interest in powerlifting and weightlifting. She's passionate about helping women overcome their fear of lifting weights and teaching them how to fuel their bodies properly. When she's not training in her garage gym or working, you can find her drinking coffee, walking her dog, or indulging in one too many pieces of chocolate.