PowerliftingTechnique.com is independent and supported by our readers. We may earn a commission if you buy through the links below. For more, see our disclosures page.
There are many benefits to having a home gym, including being able to work out at your convenience and not having to wait for equipment to become available. Even with space as small as 120 square feet, you can build a home gym where you can do both strength and cardio workouts.
So, is it possible to build a 120 square foot home gym? Yes, it is. We hired architect Camila Lyons, the co-founder and lead designer of ALVA Interior and Architecture, to create a floor plan for a 120 square foot home gym. You'll have to choose your equipment carefully, but you can still create a functional gym that will help you reach your goals.
In this article, I'll discuss:
The 120 square foot home gym floor plans our architect created
What equipment can and cannot fit into a 120 square foot home gym
How to choose what equipment to buy based on your goals
Exercises that you can do in a 120 square foot home gym
120 Square Foot Home Gym Floor Plan
Below are the floor plans Camila created for a 120 square foot home gym. Your setup may look different based on your goals, but you can use these floor plans as a guide to help you create your own home gym.
Below is a 2D version of a 120 square foot home gym:
This is a 3D look of the 120 square foot home gym when viewed from overhead:
Here is a look at the gym when viewed from an angle:
And here is how the gym looks when viewed from the back:
Check out our complete guide to Small Home Gym Layouts.
What Can Fit Into A 120 Square Foot Home Gym?
As you can see, there's not a ton that you can fit into a 120 square foot home gym. But you can still fit a few essential pieces, such as:
Dumbbells
A wall-mounted pullup bar
A plyo box
Wall-mounted storage posts
A squat stand
A bench
A plate storage tree
A kettlebell storage rack
What CANNOT Fit Into A 120 Square Foot Home Gym?
With a 120 square foot area, you'll need to sacrifice some equipment. In most cases, free weights will need to take precedence over isolation machines, and you won't be able to fit a cardio machine unless that's the only piece of large equipment in the room. Otherwise, it will feel cramped and you won't have a lot of extra floor space.
The following pieces of equipment won't fit in a 120 square foot home gym:
A full power cage
Multiple bodybuilding machines
A lifting platform
Extras & Substitutions Based On Your Goals
1. Powerlifting
Fortunately for powerlifters, 120 square feet is enough room for a squat stand, bench, barbell, and plates. You'll also have room to add dumbbells for accessory exercises, and you can install a wall-mounted pullup bar.
There's not a lot of room for a full power cage, but many squat stands have compatible spotter arms so you can still lift heavy and not worry about getting pinned under the bar. You also won't have enough room for a GHD machine, but there are plenty of at-home GHD substitutes you can do instead.
2. CrossFit
The most important thing for CrossFitters to consider when building a 120 square foot home gym is how much room you'll need to do a WOD.
Since you'll have a barbell on the floor for most WODs, you'll need to make sure you have enough space for movements such as double unders, situps, and pushups. You should also have enough wall space for wall balls and handstand pushups.
Unfortunately, this means you won't be able to fit an Echo bike or rower and still have room to do your WOD comfortably. But if you have easy outdoor access from your gym space, you can usually substitute running for rowing or bike intervals.
3. Weightlifting
Weightlifters will be able to fit a squat stand, barbell, and plates in a 120 square foot home gym. You'll also have room for a few pairs of dumbbells or a set of adjustable dumbbells and a bench if you like to incorporate bench presses into your routine. You can even fit a set of jerk blocks.
You won't be able to fit a lifting platform, but you can put a few layers of ¾" thick plywood down and cover it with horse stall mats to protect your floors. You can get the plywood cut to fit the exact dimensions of your room and secure the layers with 1.25" screws and liquid nails. The most common size for horse stall mats is 4'x6', but you can also cut them as well, if needed.
4. General Fitness
For general fitness purposes, you can fit a treadmill in a 120 square foot space, even if you also want to add a squat rack and bench. The space will be tight, though, and you won't have as much room to move around comfortably, especially if you also want floor space to do HIIT or circuit-style workouts.
A spin bike or elliptical machine will take up less space and give you more room for strength equipment. You may also want to consider adjustable dumbbells and just one or two kettlebells so you won't have to worry about large storage racks eating into your space.
5. Bodybuilding
With a 120 square foot home gym, there's not a lot of space to add multiple bodybuilding machines, so most of your training will need to be done with free weights.
You can get one machine that will allow you to train both upper and lower body, but even that will take up a lot of space. You can still fit a squat stand and bench in addition to a machine, but you won't have a lot of extra floor space.
Equipment For A 120 Square Foot Gym
8 Must-Haves for a 120 Square Foot Home Gym
Eight must-have pieces of equipment for a 120 square foot home gym are:
Squat stand
Barbell
Bench
Plates
Dumbbells
Kettlebells
Resistance bands
A jump rope
1. Squat Stand
In a small area, you won't be able to fit a power cage and still have enough room to comfortably move around.
However, you can get a foldable squat rack such as the PRx Performance Profile Squat Rack. When it's fully extended, it only comes out four inches from the wall. This gives you just enough space to be able to do bench presses, and you'll still have plenty of room to walk around your home gym.
If you don't want to bolt a squat rack to your walls, I recommend a squat stand like the Rogue SML-1 70" Monster Lite Squat Stand. Made out of 11-gauge steel and possessing a 1,000lb weight capacity, this squat stand is designed to withstand near-daily usage in any home gym.
---
I reviewed seven of the best squat racks for small spaces that are available on the market today. Check out my article 7 Best Squat Racks for Small Spaces to help you decide which squat rack is best for you.
2. Barbell
For most home gyms, I recommend a standard 45lb barbell such as the Rogue Ohio Power Bar. This is a good all-purpose barbell that you can use for squats, deadlifts, bench presses, overhead presses, and rows.
If you do CrossFit or train the Olympic lifts, I recommend the Rogue Bella Bar 2.0 or the Olympic WL bar.
The Bella Bar weighs 15kg and has a 25mm diameter. It is ideal for females because the smaller diameter makes it easier to use the hook grip. The Olympic WL bar weighs 20kg and has a 28mm diameter. Both barbells have a good amount of whip that allows some oscillation to occur when the bar moves quickly, such as during a snatch or clean and jerk.
---
3. Plates
You can get bumper plates, metal plates, or rubber-coated plates, but I generally recommend bumper plates for home gyms. They're more expensive, but they're a bit more versatile and don't make as much noise or cause as much damage to your floors.
I've been using the Rogue HG 2.0 Bumper Plates in my home gym for years and I'm a big fan of them. I've never had to replace any of them and there's still nothing wrong with them that would hinder their performance. The weights are accurate to within 1% and they have a smaller diameter than other bumpers so you can fit more plates on the bar.
---
Check out the differences between bumper plates, metal plates, and rubber-coated plates in my article Bumper Plates vs. Metal Plates vs. Rubber Plates (Pros & Cons).
4. Bench
I like having an incline bench in my own home gym because it has a lot of versatility and I can use it for movements like incline bench presses, spider curls, and incline flyes.
I recommend the Fringe Sport adjustable bench. It has a weight capacity of 1,000lbs and can be adjusted to seven different positions. It also has a handle and wheels so you can easily move it around your gym.
If you prefer a flat bench, I recommend the Fringe Sport flat bench. It has a weight capacity of 800lbs and comes with a wide base to keep it stable when you're doing heavy bench presses. Despite how sturdy it is, it only weighs 50lbs, so you can pick it up and move it around if you need to get it out of the way for other exercises.
5. Dumbbells
Dumbbells are an essential tool for home gyms because you can use them to train smaller muscle groups that barbell training doesn't target. You can also use them for strength work as well as circuit-style conditioning and CrossFit WODs.
You can purchase multiple pairs of dumbbells, but it will start to get costly after a while, and storing them in a small home gym may become an issue. But if you just want a few different pairs to use for accessory movements, I recommend the rubber hex dumbbells from Titan Fitness.
These dumbbells are available in 5lb increments ranging from 5-100lbs. They feature cast-iron weights that are permanently welded to the handle to prevent them from breaking. They also have a knurled ergonomic handle that makes them easy to grip.
If you want to save space, I recommend PowerBlock dumbbells. They are adjustable dumbbells that range in weight from 5lbs to 50lbs. You can get expanders to increase the weights to as much as 90lbs. They're a great option for small home gyms because they replace up to 16 pairs of dumbbells.
---
6. Kettlebells
Kettlebells can be used for both strength and conditioning workouts and are good pieces of equipment to add to any home gym. In a 120 square foot home gym, you have enough space for at least one or two kettlebells.
I recommend the Rogue Kettlebells. They're made out of iron ore and have a textured coating that holds chalk but is also grippy enough to hold onto without chalk if your hands get sweaty. They're available in 18 different weights ranging from 9lbs to 203lbs.
---
7. Resistance Bands
Resistance bands are good tools to have in any home gym whether you have a small or large space. They can be used for mobility work, warm-ups, and as substitutes for movements such as hamstring curls or lat pushdowns.
I recommend the WODfitters resistance bands. You can purchase them as a set of four or buy them individually based on your needs. I've had these bands for several years and I use them 4-5 days per week to stretch and warm-up for my workouts. Over the years, they've maintained the same amount of resistance they had when I first got them and haven't snapped once.
---
8. A Jump Rope
I like to recommend jump ropes for small home gyms because they don't take up any space and jumping rope is a great way to build cardio endurance. CrossFitters in particular should invest in a jump rope since a lot of WODs have double unders. You'll just need to make sure that you have enough empty space around you so the jump rope doesn't get caught on any equipment.
For a good all-around jump rope, I recommend the WOD Nation Speed Rope. It comes with two cables that you can swap out depending on your proficiency with jumping rope and how much you want to challenge yourself. It's also an inexpensive jump rope and is available in several different colors.
---
4 Optional Pieces of Equipment for a 120 Square Foot Home Gym
Four optional pieces of equipment for a 120 square foot home gym are:
A cardio machine
An all-in-one resistance machine
A plyo box
Medicine balls
1. A Cardio Machine
It is possible to fit cardio machines in a 120 square foot home gym, but the space will be tight. A treadmill will fit, but you'll need to look for one that has a small footprint. I recommend the NordicTrack T Series 6.5 Si Treadmill. It's just over 6' long and you can fold it up when you're not using it.
If you prefer a bike or elliptical instead, I recommend the Schwinn IC3 indoor cycling bike or the Schwinn 430 Elliptical Machine. The bike is just under 4' long while the elliptical is slightly under 6' long. Either machine will take up less space than a treadmill, giving you more room for other pieces of equipment.
---
2. An All-in-one Resistance Machine
A room that's 120 square feet isn't large enough to fit multiple bodybuilding machines. For that reason, I recommend a machine such as the Body-Solid G6BR Bi-Angular Home Gym. You can train both upper and lower body on this machine, eliminating the need for separate machines for individual muscle groups.
However, a machine such as this one does have a large footprint. You can fit a squat rack as well if you also wanted to train compound movements with free weights, but you won't have a lot of extra room to do conditioning work on the floor.
---
3. A Plyo Box
Although having a plyo box is good for box jumps, other movements such as step ups and box squats can be done with a bench. So, I don't consider a plyo box a necessary piece of equipment for most home gyms, especially if your space is small.
If you do want a box, I recommend a foam box. Foam boxes are more expensive, but they'll save your shins if you miss a jump.
The foam box from Rogue is a good option. It has a dense foam core, which makes it a lot sturdier than other foam boxes on the market. You can also flip it over to three different heights: 20", 24", and 30".
---
4. Medicine Balls
For most home gym users, I don't consider a medicine ball a necessity. But if you do CrossFit, you'll want a medicine ball so you can do wall balls. It won't take up much space and you can simply leave it in the corner of your room when you're not using it.
The Rogue medicine ball is a good option for home gyms because of its durable construction and balanced filling that helps keep the weight evenly distributed. It's made in the USA and is built with reinforced, double-stitched nylon threading that prevents the seams from ripping.
---
What Exercises & Workouts Can You Do In A 120 Square Foot Gym?
Even in a small space, there are a number of exercises you can do, including:
Squats
Bench presses
Deadlifts
Overhead presses
Lunges
Rows
Box jumps
Snatches
Clean and jerks
Core work
Pullups, if you have high ceilings
Bar muscle ups, if you have high ceilings
Isolation movements with free weights
Some cardio
Other Gym Floor Plans
Final Thoughts
The floor plans I provided above should give you an idea of how you can build a 120 square foot home gym. Even though the space will be tight, you can still build a home gym where you can do strength training, CrossFit WODs, and some cardio workouts.
---
About The Author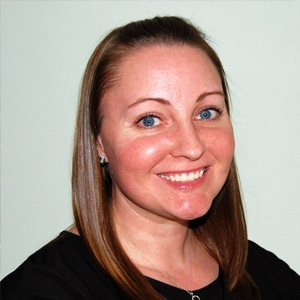 Amanda is a writer and editor in the fitness and nutrition industries. Growing up in a family that loved sports, she learned the importance of staying active from a young age. She started CrossFit in 2015, which led to her interest in powerlifting and weightlifting. She's passionate about helping women overcome their fear of lifting weights and teaching them how to fuel their bodies properly. When she's not training in her garage gym or working, you can find her drinking coffee, walking her dog, or indulging in one too many pieces of chocolate.