PowerliftingTechnique.com is independent and supported by our readers. We may earn a commission if you buy through the links below. For more, see our disclosures page.
You may have heard the stereotype that bodybuilders have acne. Someone you know or you may experience it yourself, so it's important to know if what causes it and how to avoid it or recover from it, rather than simply blaming the sport itself as the root of the problem.
Acne can occur in people who regularly engage in bodybuilding or weightlifting exercises. While the exercise itself is not the cause of the acne, related factors like excessive sweating, hormones, diet, personal hygiene, and dehydration, can cause acne in bodybuilders and weightlifters.
Whether you want to avoid getting acne as you start bodybuilding/weightlifting, or you want to resolve an issue with acne that you already experience since you began weight training, you have to first identify which, if not all, of the reasons you are experiencing acne.
6 Reasons Why You Get Acne From Weightlifting
Here are the 6 most common reasons you get acne from weightlifting:
Let's dig into each of these reasons to figure out what's factual, what's overstated, and what's entirely false. Once we get to the bottom of each of these contributing factors, I'll share my recommendations for solving each one.
Hormones (Increased Testosterone)
Let's address the elephant in the room first – steroids. You've likely heard that acne is a telltale sign of steroid abuse, and there's some truth to it.
Steroids and testosterone supplementation cause acne in about 50% of subjects tested, so there's substance to the stereotype. If you are taking steroids or supplementing testosterone and experiencing acne, you probably found your cause. But it's not true to say that any increase in testosterone will cause acne.
It is factual to say that an increase in testosterone is a cause of acne. It's also true to say that testosterone levels are increased during an intense weightlifting workout. So one might conclude that the exercise itself and the hormonal response of producing more testosterone is leading to your acne, even if you're not using steroids.
However, studies show the amount of testosterone increase during a workout is not significant enough or lengthy enough in duration to have a meaningful effect. So don't let anyone convince you that your participation in the sport is the cause of your complexion troubles. Train hard and focus on these next factors that you can control, because this is not a factor you can control, and not one you should really worry about – but I'm glad we could debunk the myth.
Sweat and Hygiene
When you exercise in any meaningful way, you generally sweat. In a brief explanation, acne is caused by bacteria that inflames the clogged pores in your skin. The bacteria feeds on compounds present in your sweat.
Therefore, when you sweat, it creates a perfect environment for the acne-causing bacteria. Those compounds from your sweat remain on your skin even after the sweat dries, leaving the surface of your skin ideal for the bacteria to remain and keep feeding.
So the sweat itself is not causing the acne, but it is ringing the dinner bell for the bacteria to get to work and start infecting your clogged pores.
Diet
This factor is a little tricky, because diet itself does not cause acne – the hormonal response to your diet does.
If you've struggled with acne for any amount of time, you've likely been told to stop eating dairy. It's such a common recommendation that the general public has concluded that dairy causes acne.
The truth is that insulin, or IGF-1, is another hormone, along with testosterone, that has been correlated with the presence of acne. Diets including higher portions of dairy have been shown to increase the amount of IGF-1 produced in those subjects than in subjects with lower or no dairy present.
The same has been found with diets high in simple carbs. The more simple carbs you eat, the more insulin your body produces, which triggers a cascade of activity, including making more oil for your skin, leading to a greater likelihood of clogged pores, leading to acne. If your diet includes dairy and simple carbs, it may be leading you to produce more IGF-1, and there's a good chance it's affecting your skin's appearance.
More importantly, whether or not you eat much dairy or carbs, IGF-1 is created more abundantly in a high-calorie diet. As anyone starting bodybuilding knows, you have to eat to grow. If you have added hundreds or thousands of calories to your daily intake along with your training, your insulin and IGF-1 levels will absolutely be higher, leading to acne in acne-prone individuals.
More specifically, many protein supplements are dairy-based and high in simple carbs (whey protein is derived from milk). If you started drinking protein shakes or drinking them more often, as many do when they start lifting, this may be a big factor to your acne. Remember: a whey protein shake is dairy-based, high in carbs, and increases your total caloric intake, which makes it a triple threat to your skin. We'll address alternatives below.
Dehydration
Your skin needs to be hydrated to be healthy, just like the rest of your body. When you sweat, you lose that hydration.
If you started training and didn't also increase your water intake accordingly, then your skin is not getting the same access to water as before. When your body doesn't have water to hydrate your skin, your body starts producing more oil for your skin as a means to overcompensate for the lack of water. Too much of that oil can clog your pores, leading to the acne you may be experiencing. Combine dry skin with extra insulin and the presence of sweat as explained above, and it's a perfect storm.
Your skin may also be dry from washing your face too frequently, triggering the same response from your body to overcompensate with more oil to hydrate the skin on your face.
Dirty Equipment
Gyms and gym equipment aren't the cleanest surfaces in the world, and exercising with them means frequent or constant contact with those unclean surfaces.
While you may only touch those surfaces with your hands, your hands then touch your face, or your phone and your water bottle, which you later hold up to your face or put straight into your mouth. Remember how we said acne is caused by bacteria? The more you spread bacteria that you pick up from gym equipment, the more if it you have on your skin to start doing its thing and causing acne.
Genetics/Coincidence
Lastly, remember that correlation is not causation. Bodybuilding and weightlifting may have very little or nothing to do with your acne. For me personally, I suffered from prominent acne in my teenage years and early twenties BEFORE I started lifting. Years later, as I actively lift, I've increased my daily calories, eat plenty of dairy and simple carbs every day, my acne hasn't been an issue.
Similarly, you or someone you know may simply have a genetic predisposition to acne that won't change whether they lift weights or not. Running through these factors and considering your own lifestyle and habits will help you rule out the possibilities so you can focus on solutions that actually make an impact for you.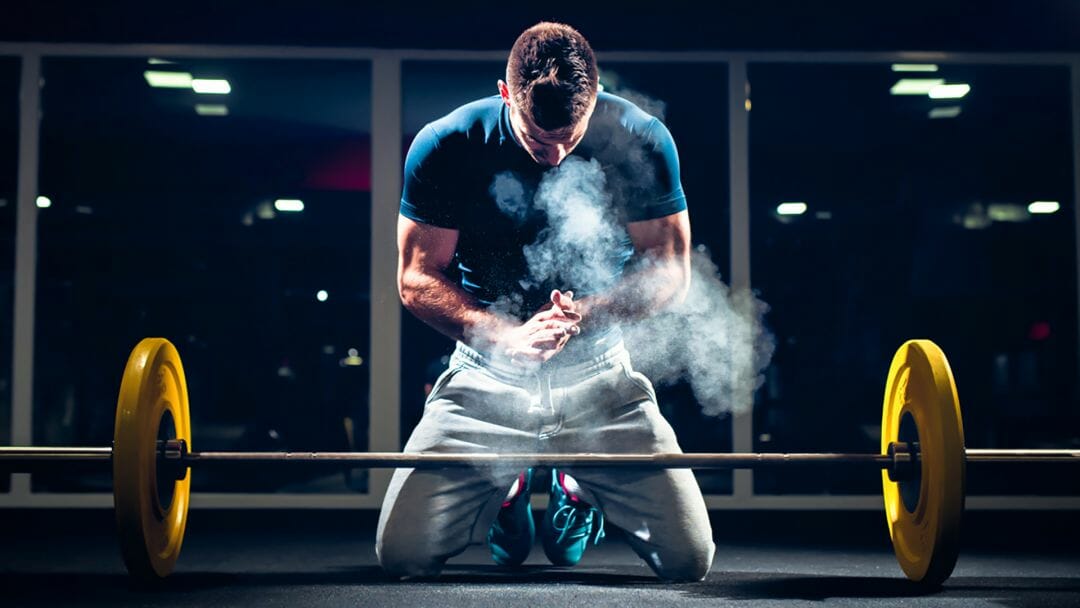 Want to get advice on programming, technique, or competing? Speak with one of our coaches.
How To Avoid Getting Acne From Your Workout (7 Tips)
If you want to avoid getting acne in the first place from working out, here are 7 tips:
Wear clean workout clothes
Clean clothing is one of the biggest factors you can control in preventing acne.
Put on a fresh set of workout clothes before you exercise, rather than using the same ones from earlier that week before you got to another laundry day. Acne is rooted in bacteria, so limit the bacteria you let sit on your skin by washing your gym clothes regularly and wearing a fresh outfit each time.
Bring a clean towel with you
Keep a clean towel with you while you train. Make sure it's a fresh, clean one, just like the clothes I recommended above. This will allow you to wipe away the sweat from your face and body as it occurs so that the bacteria that feeds on it and causes acne won't have a perfect spot to hang out.
Shower as soon as you can after a workout
Remember that the sweat compounds that attract acne-causing bacteria will still sit there even after the sweat dries, so shower as soon as you can after your workout.
It can be easy to head home, sit down to eat, and start doing something else before we get around to showering. Commit to washing off as quickly as you can after a workout and see what kind of an impact it has on your complexion over a few weeks.
Adjust your diet
Knowing that high-calorie diets create more of the hormone that is associated with acne, consider reducing your total caloric intake each day.
This will be a trade off you need to consider for yourself. Are you more focused on growth goals, and the higher calories are more important than the appearance of your skin? Or is your acne making you question whether or not the gains are worth it? Decide what matters and act accordingly.
And by the way, these two options aren't mutually exclusive – you likely won't have to choose between eating enough and having clear skin. Small adjustments over time just might make all the difference.
Now that we've established that dairy and simple carbs are associated with acne, try reducing the amount of dairy and simple carbs that you eat.
If you consume a whey protein supplement, consider switching to a plant based or soy based protein like this one on Amazon. Try mixing it with something instead of milk (nothing beats vanilla protein mixed with orange juice, in my personal opinion). Look at the contents of your pre/intra/post-workout mix and trade it for one with low or no sugar.
Stay Hydrated
Drink more water every day, not just the days that you train.
Remember that showering and washing your face actually dries your skin out, so rather than doing that too often, give your body the hydration eat needs by drinking the amount your body demands every day.
Track your water intake just like you would your calories and training progress.
Clean your equipment as you go
If your gym provides sanitary wipes or spray bottles and rags, wipe down your equipment before you use it yourself, not just after you're done for the next person. Keep hand sanitizer with you to limit the spread of bacteria from your hands to anything else you touch. Wipe down your phone and your water bottle or anything else you carry around with you in the gym before you leave. It's never a bad idea to wash and wipe out a gym bag every once in a while for the same reasons.
Get a good face wash
Lastly, do your research as a consumer to find face and acne washes that work for you. Many options are widely available off the shelf, others can be prescribed by a doctor for those that need a more powerful solution. Be sure to give any alternatives a few weeks of use to see how effective it is.
What To Do If You Already Have Bodybuilding Acne
If you already have acne, here are some things that you can do:
Determine its impact on you – how much do you care?
For some, acne won't be the end of the world, and this won't be a big deal for them. They can keep training as they are and pursue the goals that are more important than the appearance of their complexion.
For others, the appearance of acne may be such a big deal that it completely outweighs the benefits of bodybuilding or lifting for them. By now, hopefully you understand that the sport itself is not the cause of the problem, and you don't need to throw away your dreams or sacrifice doing what you love just because of your skin.
Try a few of my recommendations below.
Use "Preventative Steps"
LIke any process of elimination, start applying the recommendations I've already above.
Adjust the clothes you wear to workout, bring a towel, shower right after you train, adjust your supplements and how you eat. Do these things long enough to see an impact (3-4 weeks), be consistent, and adjust accordingly.
Speak to a dermatologist
If all else fails, talk to the experts. You can share with them the changes you've made, the regimen you maintain, and they can provide stronger, more effective solutions than the typical face washes you can find on your own.
They may even prescribe other medication to treat it. I personally benefited greatly after being treated with Accutane.
Your doctor will have greater insight into the impact of your diet, lifestyle, and other factors of your skin to get you a solution so you can keep training the way you want without compromising your skin's appearance.
Find alternatives to supplements
While it may seem overwhelming to change everything about your diet and training habits, try zeroing in on your supplements.
As I recommended for anyone wanting to avoid acne, swap out your whey protein for a soy or plant based protein powder. Mix it with something other than milk. Find pre-/intra-/post-0workout supplements that don't pack as many simple carbs, or are sugar free. Start taking any vitamin or supplement your doctor or dermatologist recommends.
Frequently Asked Questions
Does Sweat Cause Acne?
Sweat itself does not cause acne. Rather, acne is caused by bacteria that irritates/inflames clogged pores. Your sweat contains organic compounds that these bacteria feed on. When you sweat, you attract bacteria to feed on those compounds, which allows them to inflame your clogged pores.
Does Sweating Make Acne Worse?
Yes, if sweat is left on the skin for extended periods of time. If someone is already suffering from acne, allowing sweat to sit on your skin and already clogged pores, the bacteria that inflames those pores will make it worse. Sweating doesn't need to be avoided, but you should shower off as soon as you can.
Does Pre-Workout Cause Acne?
Pre-workout itself does not cause acne. High amounts of simple carbohydrates, which are commonly found in pre-workouts, trigger an increase in insulin or IGF-1, which has been correlated with acne. Any diet high in simple carbs can lead to acne in acne-prone individuals.
Does increased testosterone levels cause acne?
Yes, higher testosterone does cause acne in about 50% of subjects. However, the natural increases in testosterone that come from weight training and bodybuilding are not significant enough by themselves to cause acne. Acne from increased testosterone is almost always a result of testosterone supplementation.
Final Thoughts
Bodybuilding and weightlifting are not the cause of acne, but there are several factors associated with the sport that can absolutely impact the likelihood that someone will experience breakouts or ongoing acne. Anyone involved in the sport or wanting to get involved can use the information in this article to avoid the onset of acne, or reduce its impact on them.
Whether you currently suffer from acne, or simply want to avoid it while enjoying the sport of bodybuilding or weight training, paying attention to your hormones, diet, personal hygiene, hydration, the state of the equipment you use, and other factors, will give you levers you can pull to get the best of both worlds.
Related Article: Why Do Powerlifters Get Nosebleeds?
---
About The Author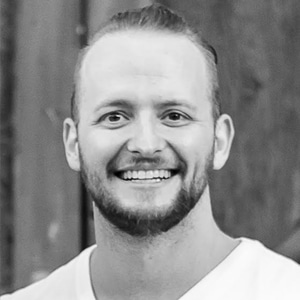 Adam Gardner is a proud resident of Utah, where he lives with his wife and two kids. He has been competing in powerlifting since 2016 in both the USPA and the APF. For the past three years, he and his wife, Merrili, have coached beginning lifters to learn the fundamentals of powerlifting and compete in their first powerlifting competitions.