While you could train your whole upper body in a single workout, it makes more sense to focus on specific muscles, especially if you're training greater than three days per week.
That's why today I'm going to discuss training biceps and chest together, which has both pros and cons depending on your goals.
But first, let's ask a simple question:
Can you train your biceps and chest on the same day? Training biceps and chest together is efficient and effective. Combining them saves time, especially through supersets, which minimize rest periods. This approach also allows for twice-a-week sessions, proven to yield better muscle gains. Moreover, supersets enhance endurance, improving your workout capacity and resilience.
The real thing you need to be concerned about is not whether you can train your biceps and chest on the same day (which clearly you can), it's how you arrange your bicep and chest day based on your goals, strengths, limitations, and training preferences.
These are the important details that I'm going to cover in this article so that you know how to effectively structure your bicep and chest day properly.
Is Training Chest And Biceps On The Same Day Effective?
Training your whole upper body (chest, back, arms, shoulders, core) is a very common approach to resistance training. I've covered that approach in my Upper Lower vs Full Body training split article.
Training biceps and chest is just a more focused upper body day, which can give your training the specialization it needs to break through plateaus and increase both strength and muscle mass.
However, it's only an effective split with the right volume and intensity (which I'll discuss later in the article).
How Does The Chest & Bicep Day Work?
The chest muscles function as pushing muscles while your biceps work as pulling muscles. This is known as a "Push Pull" split, which has been explained in various places, including by YouTuber, Jeff Nippard.
While a Push/Pull split typically divides these functions on different days (i.e. Push Workout – Monday, Pull Workout – Tuesday), some programs will combine them so you train some pushing and some pulling in the same workout.
You can make the split even more effective by prioritizing your goals appropriately. Research has shown superior strength gains when lifters train lifts for maximal strength early in the workout, and then move on to train their muscles for size.
So if you have goals to improve your bench press strength (a pushing movement), structure your chest/biceps day so that you train those lifts first after warming up.
Key takeaway: Hitting the priority muscle groups and exercises first with full energy will give you better results. However you end up prioritizing chest or biceps, you can build a number of effective programs with this split.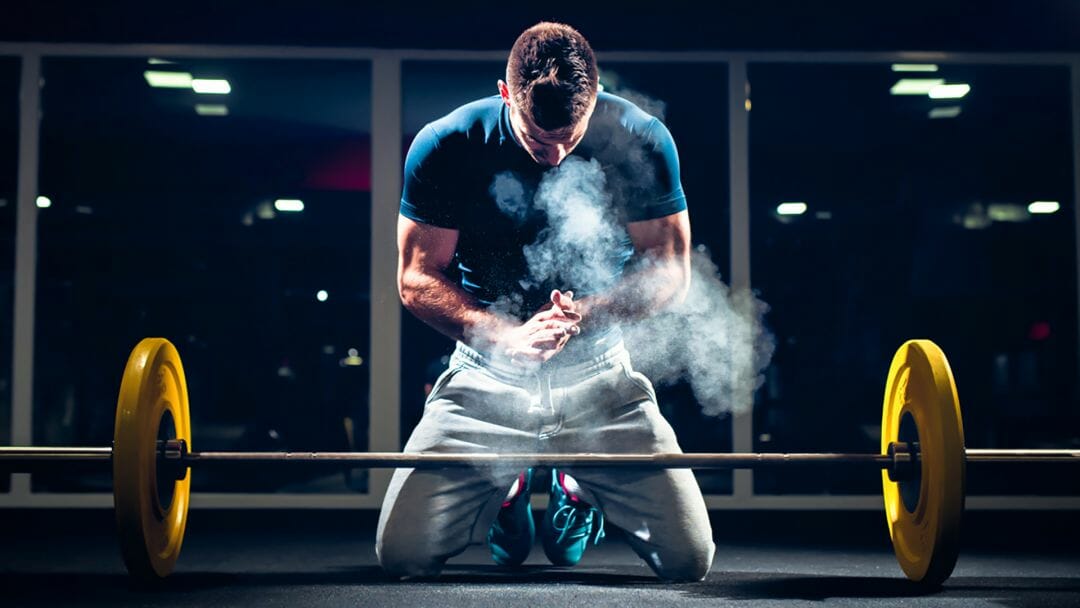 Want to get advice on programming, technique, or competing? Speak with one of our coaches.
3 Benefits Of Working Out Chest And Biceps Together
There are three benefits of training chest and biceps together:
It will save you time
You can train chest and biceps twice a week
It will improve your work capacity
1. It Will Save You Time
For lifters with only an hour to train each day, you can get more done by combining two muscle groups into your workout than just focusing on a single muscle for each workout.
Sure, the Bro Split, or training a single muscle each day of the week, is a valid way to train, it means you have to train 6-7 days/week to train your whole body.
By adding muscle groups together to create a workout, you can train your whole body in 3-5 workouts each week, making you spend less time in the gym.
A second way this saves you time is by opening up the possibility of supersets, or alternating between two different exercises on two different muscles with little or no rest in between.
If you only train one muscle, you perform your set, and then you have to sit and rest while it recovers before performing another set.
If you are training chest and biceps together, you can perform a set of the first muscle (incline dumbbell chest flys) and as soon as you're done with your set, you can perform a set of the second muscle (standing dumbbell curls).
Key Takeaway: By incorporating supersets, you no longer have to spend 30-50% of your time in the gym sitting idly between sets waiting for your muscles to recover. You can get way more done in the same amount of time as the lifter training a single muscle and resting between sets.
Related Article: Is Standing or Sitting Bicep Curls Better?
2. You Can Train Chest And Biceps Twice A Week
Clinical research has shown superior results in muscle size and strength among athletes who trained muscle groups twice per week over those who trained the same amount of volume, but only trained each muscle once per week.
By training muscle groups together (like chest and biceps), you can train them a second time before the week is out.
If you train a single muscle for a single workout, you won't have enough days in the week to train them again. By combining chest and biceps, you reduce your total workouts in the work, leaving you the opportunity to get back in the gym and train them again.
This also means you can train them a little differently on the second workout.
For example, maybe your first workout incorporates compound lifts, like bench press and its variations. You can train your chest with heavy sets for fewer reps, focused on strength before doing bicep work.
Then on your second chest/biceps day, you focus on isolating the pecs with cables, dumbbells, and machines before doing your biceps work.
This is known as a daily undulating approach to your training split, which I've written previously about.
Key Takeaway: Training your biceps and chest twice a week not only benefits you in its frequency, but also in your ability to add some variability in the dynamics of your training to help you get better, faster results.
3. It Will Improve Your Work Capacity
I mentioned the benefits of supersets as a time saver, but they are also beneficial in improving your work capacity.
The definition of work capacity is your body's ability to endure exercise without rest. A lifter with a well developed work capacity can perform intense exercise with little rest, while a new lifter would need lots of rest to complete the same workout.
By training with supersets, you limit your body's rest time. By doing one intense set after another (albeit with alternating muscle groups), you train your body to sustain intense exercise with little or no rest.
The more you train like this, the higher your work capacity becomes, making you a healthier, more capable lifter.
Key Takeaway: While work capacity can certainly be trained and improved without supersets, they are an effective tool that makes it much easier to achieve results in improving your work capacity.
What Should You Consider When Training Chest and Biceps Together?
Before you go making changes to your program, there are a few points you should first consider when training chest and biceps together.
1. Where Do You Need To Improve?
Your weaknesses will be the first thing to consider when deciding if you should train chest and biceps together.
If you're already doing a full upper body day, but your chest and biceps need extra attention, then maybe it makes sense to do more chest and biceps work and move some of the other muscle groups to another day.
Maybe you have a rest day you can replace with a dedicated chest and biceps day to get that extra work that you need.
Your weaknesses will be a great guide to how you should adjust your workouts.
2. Are You Doing Compound or Isolation Exercises?
As you think about changing your workouts, think about the exercises you plan to use – are they compound or isolated exercises?
By definition, compound exercises incorporate many muscles to perform the lift, while isolation exercises incorporate a single muscle to do the lift.
Compound lifts involving the chest are things like the bench press (and any variations of it), dips or dip alternatives, and pushups. Isolated lifts would be dumbbells flys, cable crossovers, and the pec deck machine.
Compound lifts should be done first in a workout, immediately after warming up. Because these lifts are intended to move heavier weights and require greater energy and attention to technique, they should be done first, while you're fresh and focused.
Isolation lifts

can come later in the workout, as they are done with lighter loads and can be performed all the way to

muscle failure

without risking injury (like failing a dumbbell curl and dropping the dumbbell to the ground instead of failing a bench press dropping a loaded barbell on your face).
You'll generally do a mix of both, so consider how your workout would flow if you trained chest and biceps on the same day.
3. How Much Time Do You Have To Workout?
If you have lots of time, you might focus on taking time to warm up and performing heavy bench press sets with lots of rest between to get maximal strength gains.
You can perform a few variations of the bench press, adjusting your grip, your equipment, or resistance before moving on to biceps work.
If you're pressed for time, focus on supersets so you don't waste time resting between sets.
Doing a combination of compound and isolated movements, you'll hit all the important things, but with lighter weights and higher reps.
The amount of time you have in the gym will affect how your biceps/chest day looks.
4. How Often Can You Workout?
If you know this is your only day to train chest and biceps, you'll want to get as much volume done as you can, so the supersets will be key for you as well.
If you know you have another chest/biceps day planned later in the week, think about how this workout can be different from the next one. Can you focus on compound lifts today and isolated lifts next time? Will you do high reps on one day and low reps on the other day?
There are plenty of good options to structure an effective workout, and your training frequency will help you decide what's best.
How Should You Program Your Chest And Bicep Workouts? (3 Ways)
Think of your training in three ways – chest focus, biceps focus, and balanced focus.
Chest Focus – Train Chest First
A sample chest and back workout to prioritize your chest, and hit biceps as well. 
Barbell Bench Press – 5 sets of 5 reps
Dumbbell Bench Press – 4 sets of 6 reps
Superset – DB Incline Flys and Seated DB Curls – 4 sets of 10
Superset – DB Flat Bench Flys and Standing BB Curl – 4 sets of 10
Superset – Cable Crossovers and EZ Bar Cable Curl – 4 sets of 10
Biceps Focus – Train Biceps First
A sample chest and back workout to prioritize biceps while incorporating chest
Barbell Biceps Curl – 5 sets of 6
Negative Biceps Curl – 4 sets of 5, 5 second negative tempo
Superset – Dumbbell Hammer Curls and DB Bench Press – 4 sets of 10
Superset – Seated DB Curls and Weighted Dips – 4 sets of 10
Superset – Preacher EZ Bar Curl and Push-ups – 4 sets of 10
Balanced Focus – Alternate Between Muscle Groups
If you have no preference on which muscle is more important, then take a balanced approach. You can train one muscle, then move on to the next, or alternate sets between the two, either works. Generally speaking, the alternating approach will save you time, while the sequential approach will help you get a better pump and muscle fatigue, if you train with the right intensity.
Alternating Chest and Back Workout
Biceps Curl Machine – 4 sets of 12 reps
Incline Bench Press – 4 sets of 12 reps
Cable Straight Bar Curl – 4 sets of 10
Seated Chest Press – 4 sets of 10
Barbell Curl – 4 sets of 8
Dumbbell Bench Flys – 4 sets of 12
Dumbbell Hammer Curl – 4 sets of 10
Cable Crossovers – 4 sets of 12
Sequential Chest and Back Workout
Biceps Curl Machine – 4 sets of 12 reps
Cable Straight Bar Curl – 4 sets of 10
Barbell Curl – 4 sets of 8
Dumbbell Hammer Curl – 4 sets of 10
Incline Bench Press – 4 sets of 12 reps
Seated Chest Press – 4 sets of 10
Dumbbell Bench Flyes – 4 sets of 12
Cable Crossovers – 4 sets of 12
What To Read Next
---
About The Author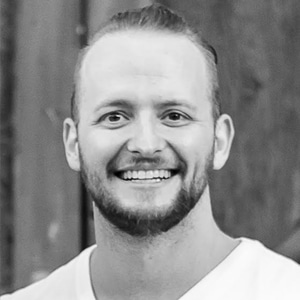 Adam Gardner is a proud resident of Utah, where he lives with his wife and two kids. He has been competing in powerlifting since 2016 in both the USPA and the APF. For the past three years, he and his wife, Merrili, have coached beginning lifters to learn the fundamentals of powerlifting and compete in their first powerlifting competitions.