Traditionally strength training is for getting stronger and hypertrophy is for building muscle. However, it's wise to spend time in both styles of training no matter your goals.
So, when should you switch from strength to hypertrophy?
You're not getting stronger
You're bored of training
You want to increase muscle mass
You want to lose fat
You just finished a powerlifting meet
Lifting heavy is worsening an injury
You haven't done hypertrophy in a long time
You need to work on a weakness
While some people go years and never fully dedicate time to hypertrophy because all they care about is strength, switching it up comes with many benefits you simply would miss out on if you didn't try.
In this article I will go over those benefits as well as go into detail on the 7 signs you may be due for a hypertrophy block. Then I'll go over how often you should be switching between strength and hypertrophy so you can give some thought to the future of your training cycles.
Benefits of Switching From Strength To Hypertrophy
The benefits of switching from strength to hypertrophy is that you will give your body a new stimulus, a break from monotony and hopefully be able to build some muscle.
The most obvious reason one would switch to a hypertrophy program would be to build some size. 
As a novice you may be wondering why you can't just stay on a strength program and build muscle like you have in the past, the answer is that it usually isn't enough volume. It's not that you won't build any muscle at all, it just won't be the most efficient process. Once you are past the newbie phase the way you approach training will matter much more.
Another benefit is that we simply need a break!
Whether you have just finished a powerlifting meet or are done with your sport season, taking some time to just focus on building some size will give you both a physical and mental break.
A combination of both giving your body a break and potentially building some quality muscle will in turn do you some good even if your main goals are strength. If you're looking to stay strong for the rest of your life it's important to see training as a marathon and not a race, and going too hard for too long will eventually catch up to you.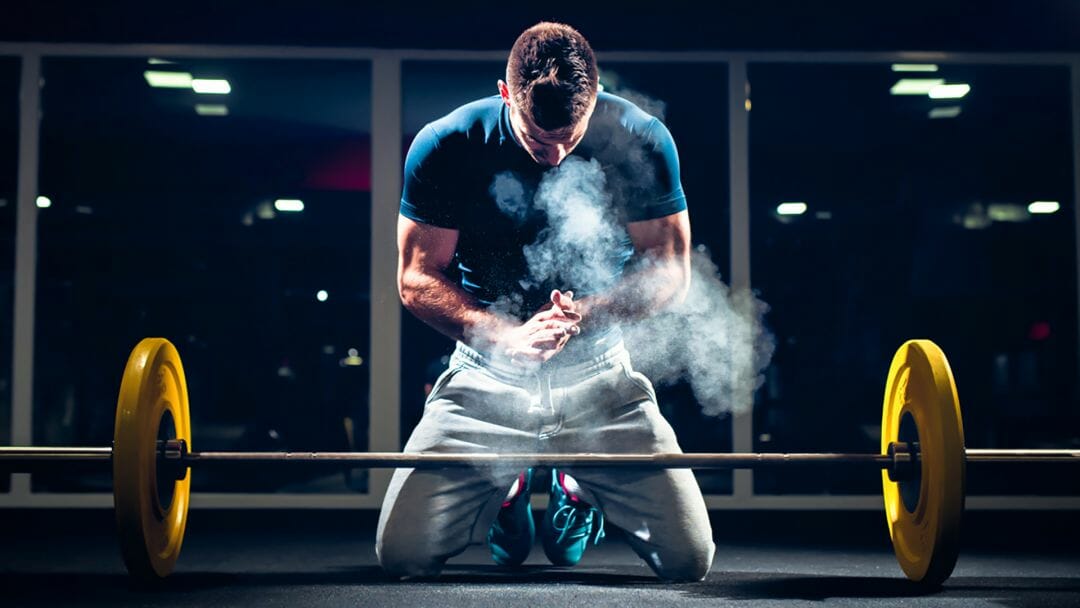 Want to get advice on programming, technique, or competing? Speak with one of our coaches.
Knowing When To Switch From Strength To Hypertrophy: 8 Signs
So then, what are some quick signs that will indicate to you that you may be due for a switch into a hypertrophy program?
1. You're Not Getting Stronger
If you're not seeing the progress or results you're looking for, it may be time to change up what you're doing. This is especially true if you are in the novice to beginner stages of your lifting journey. Sometimes our bodies simply are not equipped yet to handle our lofty strength goals and would actually benefit from some quality time spent in a hypertrophy block of training.
If your newbie gains are starting to slow down and you feel like you're hitting a wall, try spending 6-12 weeks in a hypertrophy block and then go back to strength and see if that helps you push through.
2. You're Bored of Training
This is especially true of those who train for specific strength sports like powerlifting or weightlifting. The truth is, you're doing a lot of the same every single day. Squat, bench, deadlift within the same general rep schemes can eventually become boring and you really just want to feel the burn, get a good pump and challenge yourself in a different way.
That is perfectly fine and taking time away from the pure strength focus will not set you back as much as you think it will. In fact, it may be exactly what you need to get you excited again for heavy single reps and triples.
3. You Want To Increase Muscle Mass
Whether you think it will help you lift more or if you genuinely want to create a more muscular physique and are currently dissatisfied with the progress you've made, a hypertrophy program is definitely for you. You will also have to make sure you are eating in a caloric surplus or at the very least not in a deficit, in order to provide an environment to promote growth.
Hypertrophy programs mainly differ from strength programs because of the increased volume, you are typically doing more reps, more varied exercises and more isolation movements in addition to compound lifts. It is a time when you can really hone in on any body parts you'd like to build up a bit more.
4. You Want To Lose Fat
It may seem counterintuitive to go on a hypertrophy program if you're looking to lose weight, but there is a reason for it. When you are in a calorie deficit your muscles are at risk of being sacrificed because you are not fueling your body enough energy to retain them.
However, this effect can be mitigated by eating enough protein and providing your muscles with enough stimulus.
A strength program is not the ideal way to train if you are looking to lose fat just because often it may not provide the right level of volume needed to maintain all the muscle in your body.
Want to lose weight while powerlifting? Check out my article on Powerlifting Cutting Program: 7 Rules To Follow.
5.You Just Finished a Powerlifting Meet
One of the most common times powerlifters will jump into a hypertrophy style of program is after they have finished up with a big meet and don't have another one planned for a while. In traditional sports this is what you would call an off-season and it really functions in the same way.
It's a time to rebuild any muscle you may have lost from cutting weight leading up to the competition, to build some new muscle, give your body a break from the heavy weights and give you the mental break from the weeks and weeks of taxing powerlifting programming.
It's often something athletes will look forward to since it means lighter weights and all the fun accessories they had to cut out of their program leading into the meet.
Related Article: Off Season Powerlifting Program (Ultimate Guide)
6. Lifting Heavy Is Worsening an Injury
Another relatively common reason for moving into a hypertrophy-focused program is that you are working through an injury that is being compromised through heavy lifting or spinal loading. Many high level lifters will get to a point where they develop some nagging back, knee or hip pain and squatting or deadlift just feel impossible or uncomfortable.
In this case, hypertrophy is a great option because you can achieve hypertrophy through any number of exercises and you don't have to do the irritating compound movements or at least can load them lighter where it doesn't aggravate the issue.
This is not to say hypertrophy training can't cause injuries or nagging pain from doing high rep sets, it's just that some will find hypertrophy to be more flexible and generally easier to plan around pain.
7. You Haven't Done Hypertrophy in a Long Time
Arguably everyone will benefit from hypertrophy in one way or another so if you reflect back on the last 1-2 years and have no memory of any phase where you lifted for more than 5 reps, it may be time. Even the highest level powerlifters step away from the heavy loading to recover and switch up their focus.
Assuming longevity is your goal and you wish to be getting strong for a long period of time you need to treat your strength gains as a marathon and not a race. Going too hard for too long will likely result in either a career-ending injury or simply burnout where you no longer find pleasure in what you're doing.
Therefore, if you are a purist when it comes to strength training, I would strongly advise challenging yourself in a new way and giving hypertrophy a shot.
8. You Need To Work on a Weakness
Whether you're noticing certain muscles are limiting your ability to lift the loads you want to lift or if your skills just need more fine-tuning, a hypertrophy program may be your best choice.
Since hypertrophy programs tend to work with lighter loads and more reps, therefore, you have plenty of opportunities to practice any skill that needs work such as the squat, deadlift or overhead press.
Additionally, if you're really struggling with your bench because your triceps are small and can't lock out the weight or if your lower back is sore every time you deadlifts, a hypertrophy approach may help you build out those weaknesses.
Sometimes you need to take a couple steps back from strength programming to make sure everything is in working order before going back and hitting the heavy weights again.
How Often Should you Switch Between Strength & Hypertrophy?
There are no hard and fast rules about how long to stay in a hypertrophy or a strength block, however the frequency you do choose should line up with your goals.
A common belief still held by many is that a ratio of about 1:1 is ideal for everyone.
This would entail doing strength training for 6 weeks, followed by hypertrophy training for 6 weeks. This way your body is exposed to each style an equal amount of times and you don't ever fall too behind on strength or size.
However, this approach may not be right for you!
For example, if you are a competitive powerlifter with several meets within a single year, you may simply not have time to operate on a 1:1 ratio.
Throughout the year you may have little spurts of hypertrophy of about 3-4 weeks just as a break and then return to strength. It may also look something like doing strength for most of the year and then doing 12 weeks of hypertrophy after your last meet of the year and once you have time to dedicate to it.
Alternatively, if you're someone who is working through injuries you may want to stay with one style of training over another.
Depending on the injury, it may be something that is aggravated by doing tons of volume on a hypertrophy program or it may be something that is most aggravated by strength work. In that case, stick to what you can tolerate and what your body is asking of you at the time for as long as necessary.
Finally, not everyone wants to gain more muscle, whether it's to benefit you for your sport of choice or you just don't prefer a more muscular physique, you may want to spend less time in hypertrophy phases (~4 weeks).
Maintaining weight is easier on a strength program as it tends to be lower volume and won't ramp up your hunger the way a hypertrophy program might. Therefore you may want to adopt a 2:1 or even 3:1 ratio of strength to hypertrophy.
With all these considerations in mind, take a look at your goals, your obstacles, your preferences and just decide for yourself and experiment with different approaches.
You may find spending a few months doing quality hypertrophy work helps to push your strength potential or you may find spending too much time doing it to be detrimental to your ultimate goals. There is no one size fits all answer for this!
What To Read Next
Final Thoughts
Hypertrophy is just as important to strength training as building strength is for those who have primarily aesthetic goals. While your main focus can be on one, completely ignoring the other will only cost you progress in the long run.
Hypertrophy training is a great way to break up the monotony of training, give yourself a mental and physical break if you need it and an opportunity to build muscle so that you can handle more kilos on the bar in the future when you go back onto a strength program.
---
About The Author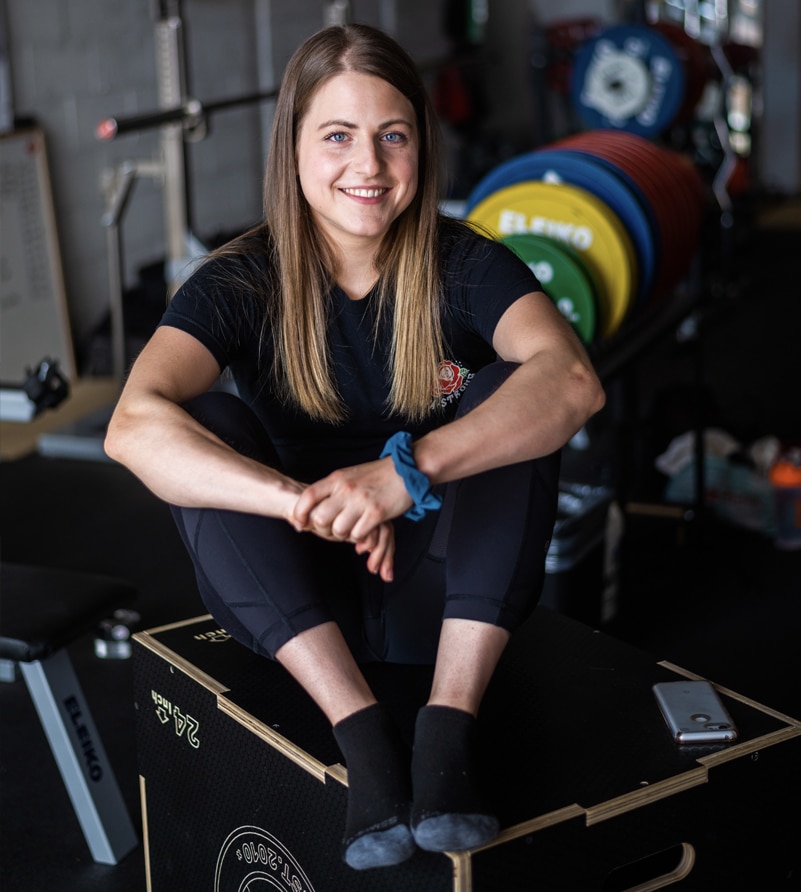 Elena Popadic has worked within the fitness industry for over 6 years, is co-host of the Squats and Thoughts podcast and trains and competes as a powerlifter. She has a BSc in Life Sciences from McMaster University, a Postgrad Certificate in Public Relations from Humber College and is currently pursuing a MSc Occupational Therapy at Western University. Connect with her on Instagram or LinkedIn.