If you're thinking about joining a gym, World Gym may or may not have come up on your radar. It's not as popular as other chain gyms in certain areas, but if you have one near you, you should consider yourself lucky. It's one of the only gyms I've come across that truly caters to everyone.
On the other hand, if you live in Canada, chances are you've heard of GoodLife Fitness because it has locations all over the country. But just because it dominates the gym market in one part of the world doesn't mean it's any better than a lesser-known gym.
So, is World Gym or GoodLife Fitness a better gym? World Gym is a better gym for nearly everyone. Despite its reputation of being only for bodybuilders, it caters to audiences with all kinds of training goals. World Gym is also a good gym for both beginners and advanced trainees. The only drawback is that it can be difficult to find a location near you.
When you decide to join a gym, you're making a long-term commitment. It's important to make the right decision from the start because canceling a gym membership isn't always easy.
In this article, I'll compare World Gym and GoodLife Fitness to see how they stack up against each other when it comes to cost, location, equipment, and more. By the end, you'll be able to determine which gym is the better fit for you.
World Gym Overview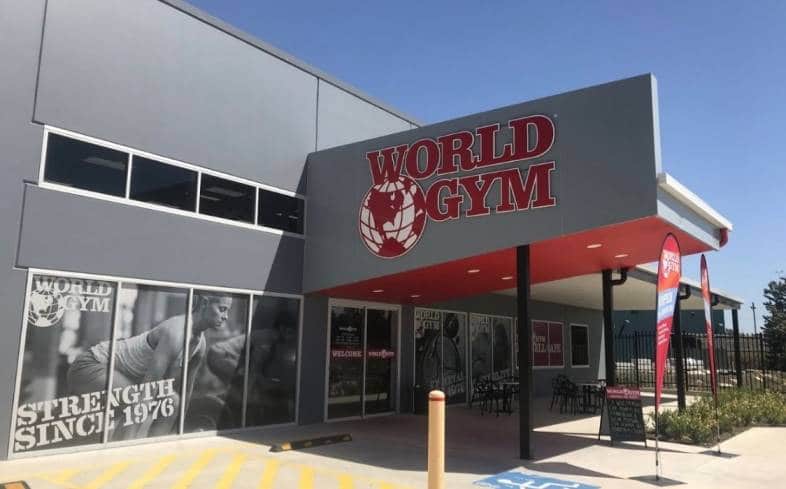 Joe Gold, the same man who founded Gold's Gym, opened World Gym in the 1970s. Like his first gym, World Gym quickly became known as a mecca for bodybuilding where Arnold Schwarzenegger, Dave Draper, and other famous bodybuilders trained frequently.
Over the years, World Gym has grown to suit a variety of different training styles. While it's still considered a bodybuilding gym, it's also a good place for beginners, powerlifters, CrossFitters, cardio enthusiasts, and people who like group fitness.
World Gym doesn't have a lot of upscale touches or luxurious amenities, but if you're looking for a gym that will welcome you regardless of your fitness background, it's a great place. World Gym is also open 24 hours a day, which is a huge benefit for anyone with a busy schedule.
Pros
Large variety of free weights and strength machines
Supportive employees and members
Clean, well-maintained facilities
Locations in 22 countries
Cons
Memberships are expensive depending on where you live
No locations in certain regions of the US
Check out my full review of World Gym here.
GoodLife Fitness Overview
With more than 450 locations in Canada, GoodLife Fitness is the largest chain gym in the country. It has nearly 13,000 employees and 1.5 million members.
Like many chain gyms, GoodLife strives to provide a unique health and wellness experience by offering more than just gym equipment. Massage chairs, saunas, and other amenities are common at most locations.
GoodLife also owns three other Canadian health and fitness brands: Fit4Less, a low-budget gym that's also available throughout Canada; EconoFitness, another budget-friendly gym with 70 locations in Quebec; and Oxygen Yoga and Fitness, a yoga studio that also teaches barre and boot camp classes.
Pros
Can visit any GoodLife location in Canada as well as any 24 Hour Fitness location in the US
Good selection of group classes
Can take classes on-demand in GoodLife studios if you miss the live classes
Clean facilities and well-maintained equipment at most locations
Cons
May have to wait for squat racks or machines to become available when it's busy
Unfriendly staff at some locations
Check out my full review of GoodLife Fitness here.
World Gym vs GoodLife Fitness: 10 Differences
In addition to the fact that GoodLife is only in Canada while World Gym has locations all over the world, there are many other differences between the two gyms. Neither one is perfect, but when you compare them side-by-side, it's clear to see that one is superior to the other in many ways.
1. Cost
When you're looking at the cost of a gym, you shouldn't focus just on the monthly fees. Gyms also charge enrollment fees and annual fees, which can eat into your gym budget.
Some gyms also have memberships that require you to pay in full, so you should consider whether or not you're comfortable making a large upfront payment.
World Gym
Where you live determines how much you'll have to pay for a World Gym membership. In some areas, memberships only cost $19/month. In other regions, they can cost as much as $65/month.
Some locations offer one- or three-month contracts, but you have to pay for them in full. These memberships can cost anywhere from $39 to $117 or more.
You can get a free trial pass by calling your local club or visiting its website.
GoodLife Fitness
GoodLife Fitness memberships range from $29.99 every two weeks to $54.99 every two weeks, not including taxes. All memberships require a $50 joining fee.
GoodLife has partnerships with several businesses throughout Canada to offer discounted memberships for their employees. You can save up to 50% on your membership if your employer is part of this program.
One-day free trial passes are available on the website, but at certain times throughout the year, you can get two- or four-week trial passes. You can also call your local club and ask if there are any opportunities for extended trials.
The Winner
Memberships at some World Gym locations are expensive, but they're still cheaper than GoodLife. Therefore, World Gym is a better option if you're trying to save money.
2. Contract Length
Contracts vary from gym to gym. Some offer flexible month-to-month contracts with no end date. Others have contracts that expire after a specified time period.
If your gym only offers one type of contract, you don't really have a choice in how long your membership will last. But if your gym offers both month-to-month and term contracts, you'll need to think about what kind of commitment you're comfortable making.
World Gym
Month-to-month contracts are most common at World Gym. At some locations, you can also choose annual contracts or short-term contracts for one or three months.
GoodLife Fitness
Month-to-month contracts are also the most common at GoodLife, but some clubs have one- or two-year contracts as well.
The Winner
It's a toss-up. Whether you're more comfortable with the flexibility of a month-to-month contract or you don't mind being locked into a term contract, you can find both at World Gym and GoodLife Fitness.
3. Equipment
The equipment at your gym should suit a variety of training styles. Each gym will have a different clientele and skew more towards casual or serious gym-goers. But at a large chain gym, you should be able to find a mix of cardio and strength equipment.
World Gym
Some of the equipment at World Gym is scuffed and dinged, but that's part of its appeal and what gives the gym its vintage vibe. And just because it's not in perfect condition doesn't mean it's not functional.
World Gym is most known for its strength equipment. It has squat racks, deadlift platforms, Olympic barbells, bumper plates, trap bars, EZ curl bars, flat and incline benches, and bench press stations. There are strength machines for you to train every body part.
If you prefer cardio workouts, you can find treadmills, bikes, ellipticals, rowers, ski ergs, VersaClimbers, and step climbers at World Gym. You'll also find TRX bands, battle ropes, kettlebells, medicine balls, battle ropes, plyo boxes, and Assault bikes in the functional training area.
GoodLife Fitness
GoodLife Fitness has cardio and strength machines from Hammer Strength and Life Fitness. In addition to standard machines like treadmills, stationary bikes, and ellipticals, it also has some unique pieces of equipment like Expresso spin bikes. With these bikes, you can follow virtual trails and maneuver the handlebars like you would on a road bike.
In the weight room, GoodLife has dumbbells, EZ curl bars, and preset straight bars that go up to 100lbs. Some locations also have trap bars and safety squat bars. Functional training equipment is also available at most locations.
Squat racks and deadlift platforms are available at GoodLife. You can also find Eleiko bumper plates and barbells, but at certain locations, they're only available in the personal training area. Off-brand barbells and plates are available for members who don't work with the trainers.
The Winner
Even though GoodLife has some Eleiko barbells and bumper plates, World Gym has better equipment overall. And even if you prefer cardio workouts, you'll still find plenty of machines to work on your conditioning.
4. Atmosphere
Many people think a gym's decor or the music it plays is what creates its culture. However, a gym's atmosphere is as much determined by the staff and people who attend as by what's playing on the loudspeakers.
When you visit a gym, pay attention to what kind of people train there and how they treat each other. A gym where the members never speak to each other will be a bad fit if you like working out in a team environment.
Similarly, you won't enjoy training in a gym where everyone runs on the treadmills if you're interested in getting started with powerlifting or bodybuilding.
World Gym
World Gym has a no-nonsense approach to working out, but you shouldn't let that intimidate you. Even if you're new to fitness, no one will judge you as long as you're putting in the effort.
Because of its roots as a bodybuilding gym, World Gym still attracts a lot of bodybuilders. It's a good gym for powerlifters and weightlifters as well. But most locations are also ideal for people who like group fitness and people who prefer cardio workouts over lifting weights.
The staff and trainers at World Gym are friendly and helpful. The members are the type of people who are always willing to give you a spot and will give you a high five after you hit a PR. There are very few chain gyms with an environment as motivating and encouraging as World Gym.
GoodLife Fitness
The atmosphere at GoodLife will vary depending on which location you go to and what time of day you go. Some locations attract more of a hardcore audience while others are more laidback. And at any given point throughout the day, you'll encounter people who are just there to socialize or people who are dedicated to their workouts and prefer to be left alone.
Some locations are also known for having ill-mannered staff members, but that's not the norm. In general, GoodLife tends to have friendly and supportive employees.
The Winner
The atmosphere at most gyms doesn't come close to the one at World Gym. It's one of the only gyms I've come across where there is truly something for everyone.
5. Gym Policies
Following your gym's rules is important so you don't get in trouble with the staff or cause conflicts with the other members. Before you sign a contract, you should read each line carefully to make sure you understand all of the policies.
Many gyms will also have their most important rules posted on the walls, and you can always ask a staff member if you have any questions.
World Gym
Because it's a gym that caters to people who enjoy various forms of strength training, World Gym allows its members to use chalk, lift barefoot, and drop weights.
Other than requiring men to wear shirts, there is no strict dress code at World Gym. Any appropriate workout apparel is acceptable.
You can bring guests as long as you call the gym ahead of time to let them know someone else is coming with you.
If you want to cancel your membership, you have to hand in a written letter to the front desk or send it via certified mail. If you have a month-to-month membership, you can cancel at any time. If you have an annual contract and cancel early, you'll have to pay a $75 cancellation fee or pay for the months that are still left on your plan.
At some World Gym locations, you can transfer your membership to another person to avoid going through the cancellation process. You'll just have to pay a small transfer fee.
GoodLife Fitness
GoodLife Fitness doesn't have a strict dress code, but members are expected to wear appropriate gym clothing that isn't too revealing. Each location has its own rules about lifting barefoot.
You can use liquid chalk at most locations, but some clubs don't allow powdered chalk. Dropping weights is also allowed at most locations, but if you do it too frequently, other members may complain.
GoodLife Fitness doesn't allow you to transfer your membership to someone else. If you want to cancel your membership, you have to provide one month's notice and submit a written request in person. Cancellation fees range anywhere from $75 to $100.
You're allowed to bring guests with you, but some locations charge a $15 guest fee.
The Winner
World Gym is a better choice for anyone who's looking for a gym with laidback rules. You can use chalk, lift barefoot, and drop your weights. World Gym also doesn't charge guest fees, and you may be able to transfer your membership to another person.
6. Group Classes
Taking group classes is a huge motivator for people who don't like working out alone. Because the classes are structured, they're also a relief for people who don't like to think too much about their workouts.
If you're interested in taking group classes, you should make sure your gym has the ones you like. You'll also need to make sure the classes are available at times that fit your schedule.
World Gym
At World Gym, you can take Zumba, kickboxing, martial arts, Les Mills, yoga, spin, boot camp, and Pilates classes. Class schedules are different at each location, but most classes are held in the morning and evening, with a few offered in the middle of the day.
World Gym also owns World Gym Athletics, a brand that's similar to CrossFit. World Gym Athletics classes focus on periodized strength-building cycles with a different daily workout each day. However, World Gym Athletics isn't available at every location, and it costs extra to join.
GoodLife Fitness
GoodLife Fitness has spinning, yoga, Zumba, and Pilates classes. Some locations also have HIIT and strength-building classes. You can take on-demand classes virtually in one of GoodLife's studios if you can't make it to a scheduled class.
You can also take performance-based classes where you can track your progress with a heart rate monitor. These classes are available with certain memberships, but if your plan doesn't include them, you can pay extra to take them.
The Winner
World Gym and GoodLife both have a variety of classes. However, GoodLife just barely comes out on top because its performance-based classes are free with certain memberships while the World Gym Athletics classes cost extra.
7. Amenities
In an effort to offer a more holistic approach to health and wellness, many gyms now offer much more than just gym equipment. However, not all amenities are available at all locations, and you may have to pay extra for certain things.
World Gym
World Gym has pools, saunas, tanning booths, massage chairs, basketball courts, tennis courts, and smoothie bars. However, amenities vary by location.
World Gym also has childcare, but it's not included in your membership.
There are showers and lockers rooms at World Gym, but toiletries and towels aren't supplied at all locations.
GoodLife Fitness
Most GoodLife locations have pools, tanning booths, smoothie bars, basketball courts, saunas, and massage chairs. You can also find yoga studios and women's-only workout areas at some locations. Childcare is not available.
GoodLife has showers and locations, but not all locations provide toiletries. Towel services are available at some locations for an additional fee.
The Winner
It's a tie. You can find many of the same amenities at World Gym and GoodLife Fitness, though the number of amenities varies by location.
8. Personal Training
Hiring a personal trainer isn't always an easy task. It can take a long time to find one who understands your goals and can help you reach them. Personal trainers also cost a lot of money, so you'll need to make sure you can afford one.
World Gym
World Gym trainers are required to have basic personal training certifications. They also have to have two years of education in exercise science or kinesiology or two years of professional experience. Many of them are also specialized in areas such as strength and conditioning or corrective exercise.
World Gym's personal training packages start at $250 and can go all the way up to $600. The total price is determined by how many sessions you buy and whether you want 30- or 60-minute sessions.
Most locations offer a free personal training session for all new members. Some locations also offer a three-session package for a discounted rate.
GoodLife Fitness
There's somewhat of a low barrier of entry to becoming a trainer at GoodLife Fitness. The GoodLife trainers must be certified either through GoodLife's own personal training institute or Canfitpro™. Canfitpro™ is the largest personal training institution in Canada, but it's not highly regarded by many fitness experts.
GoodLife ranks their trainers by tiers, which determine how much they cost. Level I, II, and III trainers without a lot of experience cost around $60/hour. Level IV and V trainers cost about $85/hour. You can buy sessions in bulk to save money, but you have to commit to at least six months' worth of sessions.
The Winner
If you're interested in working with a personal trainer, go with World Gym. The trainers have more extensive educational and professional backgrounds, so you'll get a lot of value out of them.
9. Locations
The closer a gym is to your home or job, the more likely you are to go consistently. Even if you're willing to drive a bit further for a better gym, you should consider things like traffic, gas mileage, and tolls, which can all make your commute more frustrating.
If you travel a lot, you'll want to ask about the gym's drop-in policies. Some gyms let you visit any location, but others have restrictions on which clubs you can attend.
World Gym
Even though World Gym exists in 20 different countries, there are only 215 locations in total. This may make it difficult to find a club near you. But if you travel internationally a lot, you may get lucky and find a gym close to your destination.
Depending on where you live, you may be able to use your membership at other World Gym clubs within your country. But at most locations, your membership only gives you access to your home club.
GoodLife Fitness
GoodLife is only in Canada. There are over 450 locations throughout the country. Unless you have a basic membership, you can visit any location.
If you travel to the US, you can also use your membership at any 24 Hour Fitness location.
The Winner
Even though GoodLife has more locations in total, World Gym is a better gym in terms of location because you can find a club in more than one country.
10. Hours of Operation
Finding time to go to the gym is difficult when you're juggling work and family responsibilities. Luckily, many gyms make it easy to work out when it's convenient for you by offering 24-hour access to their facilities.
World Gym
Only a few World Gym locations are not open 24 hours a day. But if your local club isn't open 24/7, you'll still be able to go in the early morning or late at night.
GoodLife Fitness
All GoodLife locations are available 24 hours a day, 7 days a week.
The Winner
While there are a handful of World Gym locations that aren't open 24 hours a day, the majority of them are. And since all GoodLife locations are available 24/7, you can't go wrong with either gym if you want to be able to work out late at night.
Who Is World Gym For?
World Gym is a good gym for you if:
You don't mind spending more on a gym membership (but again, prices depend on where you live)
You're a bodybuilder, powerlifter, weightlifter, or CrossFitter
You want to train in a motivating, non-intimidating environment
You're interested in personal training
You want a gym that you can go to when you travel to other countries
Who Is GoodLife Fitness For?
GoodLife Fitness is a good gym for you if:
You live in Canada
You want to use your membership at other clubs throughout the country
You travel to areas in the US that have 24 Hour Fitness gyms nearby
You don't need childcare
Other Gym Comparisons With World Gym and GoodLife Fitness
GoodLife Fitness vs Fit4Less
---
About The Author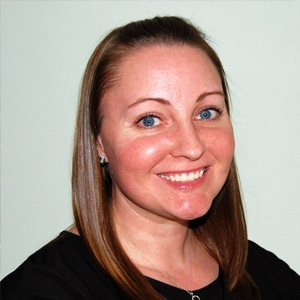 Amanda Dvorak is a freelance writer and powerlifting enthusiast. Amanda played softball for 12 years and discovered her passion for fitness when she was in college. It wasn't until she started CrossFit in 2015 that she became interested in powerlifting and realized how much she loves lifting heavy weights. In addition to powerlifting, Amanda also enjoys running and cycling.