Disclosure: We're supported by our audience, so if you purchase through some links on this post, we may earn a commission at no cost to you.
When training for powerlifting, the right shoes can make a huge difference in how much weight you can lift and how protected your feet are during heavy lifts. There are a lot of different shoes on the market, so we rounded up the top 7 shoe brands for powerlifting.
As an added bonus, we also made a list of 3 powerlifting shoe brands you've probably never heard of before.
The top 7 powerlifting shoe brands in 2021 are:
At the end, I'll share the 3 bonus brands.
Finding the right brand and style of shoe that works for you can take some trial and error, but the proper footwear can help you maximize your training.
The list below is a collection of shoe brands that create shoes for specific purposes such as squatting or deadlifting and shoes that can be worn for multiple activities.
Be sure to check out our battle-tested reviews on the Best Squat Shoes and Best Deadlift Shoes.
No shoe brand list would be complete without Nike. They've been a mainstay in the fitness industry for years and released their first weightlifting shoe, the Romaleos, in 2009.
Now in their fourth iteration, the Romaleos are considered the gold standard in weightlifting shoes. Powerlifters love them as well for squatting.
The Romaleos have a 0.78" heel height and feature a dual-strap system that provides added foot stability while the rubber outsole offers durable traction.
In 2015, Nike also released the Metcon training shoe. While it was originally designed for CrossFitters, it works well for recreational powerlifters or powerlifters who also incorporate conditioning workouts into their training and want a shoe that they can use for both.
Check out our other resources on Nike shoes:
Adidas is another brand that has been popular in the fitness industry for years, with a large offering of apparel, shoes, gear, and accessories.
Adidas has three weightlifting shoes: the Adipowers, the Powerlifts, and the Power Perfects.
The heel height for each shoe ranges from 0.75" to 1". Whether you prefer a shoe with a lower or higher heel, Adidas has an option for you.
All of Adidas' weightlifing shoes have one hook-and-loop strap for stability and have either a canvas, synthetic, or woven textile upper. The Powerlifts and Power Perfects have a durable Adiwear outsole while the Adipowers have a TPU outsole.
The Powerlifts run narrow, so the Powerlifts or Power Perfects would be a better option for lifters with wide feet.
Check out our other resources on Adidas shoes:
Reebok is another mainstream fitness brand that you'll find in most gyms. They make shoes and apparel for a variety of sports, but their Legacy Lifters are well-known in the powerlifting and weightlifting communities.
As the previous title sponsor of the CrossFit Games, Reebok became the go-to shoe and apparel brand for CrossFitters and functional fitness athletes. Their Nano shoes are designed to provide support for running and jumping while also providing stability for heavy lifting.
Like the Nike Metcons, the Reebok Nanos are a suitable choice for athletes who strength train for general health purposes or for those who like to incorporate different types of workouts into their training.
In the summer of 2020, Reebok released the Legacy Lifter II's. They kept most of the features from the original shoe, including the textile upper and the TPU heel clip for additional stability, but they removed the double strap feature and replaced it with a thicker single strap.
The Legacy Lifters have a 0.86" heel height, so they are a good option for lifters who have poor ankle mobility or lifters with long femurs who are trying to stay more upright when they squat.
I personally have been squatting in the original Legacy Lifters for about a year now, and I'm a big fan of them. I've always had decent hip and ankle mobility, but the Legacy Lifters make it even easier for me to squat to depth. I also like how stable my feet feel in them.
4. Sabo
Sabo has been producing shoes for powerlifters and strength athletes for nearly 20 years. They are known for their high attention to detail and for prioritizing athletes' safety.
Sabo's deadlifting shoes are popular amongst powerlifters because of their flat soles and the ankle stability their high-top design provides. The upper material is breathable and flexible but durable, and the high-density outsole helps prevent slipping.
The deadlift shoes also have a metatarsal strap that keeps the foot from slipping inside the shoe, and it prevents any pronation or supination of the foot.
Sabo also offers lifting shoes that are ideal for squatting. They are made from a combination of synthetic leather and mesh and have a 0.77" heel height.
The heel is made out of plastic polymers, making it lightweight but non-compressible. The non-marking outsole is based on the Sabo Power Platform, which offers forefoot flexibility while keeping the heel stable.
Check out our other resources on Sabo shoes:
Converses are some of the most popular shoes amongst powerlifters. Their thin, flat sole makes them an excellent choice for squatting and deadlifting because you can easily push off the ground.
Converse shoes are also affordable, easy to find, and come in a variety of colors. They are made from a breathable, lightweight canvas material and have a rubber outsole that makes it easy to grip the floor when squatting or deadlifting.
Both the high-top and low-top Converses work well for powerlifting, but if ankle stability is a concern for you, the high-tops are a better choice.
Converse shoes are some of the only shoes on this list that can also be worn outside the gym. If you're looking for a versatile shoe that you can wear for both training and casual wear, you can't go wrong with these.
Check out our other resources on Converse shoes:
Inov-8 is a minimalist shoe brand that got its start making trail running shoes. They define themselves as a brand for athletes "who push boundaries and stretch limits."
They are the first fitness brand to use patent-pending graphene technology in their products. Graphene is a strong material that offers both traction and durability.
This is an important feature for trail runners and hikers, but it also helps powerlifters stay stable and avoid slipping while under heavy load.
Inov-8's training shoes are made from a mesh material that allows the foot to breathe easily. They aren't overly cushioned, so while they can be worn for other activities, they won't throw off your balance when lifting heavy weights.
In addition to their running and training shoes, Inov-8 offers two styles of weightlifting shoes – the Fastlift 360 and the Fastlift 335. Both shoes are made out of lightweight mesh material that makes them more breathable and flexible than other lifters. They both have a 0.65" heel height.
The shoes' external heel cage and POWER-TRUSS technology offers lateral stability, and their rubber outsole allows you to grip the floor when squatting. Weighing 360g and 335g, respectively, they are also some of the lightest weightlifting shoes on the market.
The Inov-8 shoes made our top 5 lists for each of the following types of lifting shoes:
NoBull is one of the newer brands on this list, but their shoes are becoming more common in the gym, especially amongst CrossFitters.
When founders Michael Schaeffer and Marcus Wilson launched NoBull in 2015, they wanted to cut through the noise in the fitness industry. Their goal was to deliver a product that reflected their straightforward, no-nonsense approach to training.
NoBull training shoes are available in low tops and high tops. They also offer running shoes, cycling shoes, and even dress shoes.
Their training shoes are made from a SuperFabric® material that is breathable, durable, and abrasion-resistant. They have a 4mm heel drop, which makes them an ideal flat-soled shoe for lifting.
When we tested different high-top shoes to find the best ones for lifting, the NoBull high tops were the number one pick. I've also used their trainers for both lifting and CrossFit, and they work well for both.
NoBull sponsors some high-profile CrossFit athletes such as Tia Toomey, Brooke Wells, and Justin Medeiros, as well as Olympic swimmer Caeleb Dressel and NFL quarterback Will Grier.
Three Shoe Brands You've Never Heard Of
Chances are that if you've been powerlifting for a while, you've already tried some of the shoe brands listed above.
If you want to branch out and try a pair of shoes that you wouldn't typically see in the gym, try one of these shoe brands below.
Bearfoot is a minimalist shoe brand whose goal is to reverse the damage done to your feet from wearing overly cushioned shoes.
Their shoes are designed to minimize foot restriction, maximize sensory feedback, and stimulate muscle engagement.
Bearfoot shoes are about as close to lifting barefoot as you can get. Made out of suede leather material, they have a wide toe box and a zero-drop heel. This allows you to really grip the floor while squatting or deadlifting and prevents your toes from feeling cramped.
Bearfoot shoes are available as low-tops or high-tops. They only come in two colors, black and grey, with a pink and turquoise colorway coming out soon. Although the shoes are currently manufactured in China, they are working on transitioning to North American manufacturing.
Bearfoot also makes non-slip socks that are ideal for lifters who like to lift barefoot but still want some protection for their feet.
Bearfoot's sponsored athletes include powerlifters Dennis Cornelius, Ben Pollack, Travis Rogers, and strongman competitor Maxime Boudreault. Their shoes are also worn by 2019 World's Strongest Man Martin Licis.
2. Velaasa
Velaasa shoes are more popular in the weightlifting community, but the Strakes are an excellent choice for powerlifters looking for new squat shoes as well.
The owner of Velaasa, Lynden Reder, has a background in track and field. He began designing the Strakes in 2017 after recognizing "a lack of attractive, highly-functional Olympic weightlifting shoes on the market."
The Velaasa Strakes are made out of a synthetic fabric. They're not very breathable, but this isn't a big deal if you wear them for squatting only and change into a different pair of shoes for the rest of your training session. Still, it's something to keep in mind if you like shoes that are more breathable.
Because of this stiff synthetic fabric, they also require a longer break-in period. If you want to wear them in competition, you'll want to give yourself enough time to adjust to them.
Like the Reebok Legacy Lifters, the Strakes have a 0.86" heel height. They also offer a more gradual heel-to-toe drop, which can help provide more balance and stability under heavy weight.
The Velaasa Strakes have a narrower toe box than other weightlifting shoes, which doesn't make them a good choice for lifters with wide feet. They also run small, so if you're interested in purchasing them, you should size up at least half a size.
The Velaasa Strakes are worn by weightlifter Kate Nye.
Strength Shop sells a variety of knee sleeves and wraps, belts, and wrist wraps. They don't have a large selection of shoes, but they do offer deadlift shoes, deadlift slippers, and weightlifting shoes.
Unlike other deadlift shoes, the Strength Shop deadlift shoes aren't a high-top style, but they still provide support for the sides of the feet when deadlifting. They can also be used for squatting if you prefer to squat in a shoe with a low heel.
Strength Shop's deadlift slippers have a 2mm sole that is made out of textured rubberized material. This makes them a good choice for lifters who like to lift barefoot but still want some protection for their feet.
The deadlift slippers are also extremely affordable, making them ideal for new powerlifters or powerlifters on a budget.
Their weightlifting shoes, the Coyotes, have a 1" effective heel height and are made from polyurethane leather. They are also an affordable choice for new or money-conscious athletes.
Final Thoughts
When it comes to powerlifting, finding the right shoe can take some experimentation. A lot of it comes down to personal preference, but it's also important to consider factors such as budget, your biomechanics, overall comfort, and any extra training you do in addition to powerlifting.
---
About The Author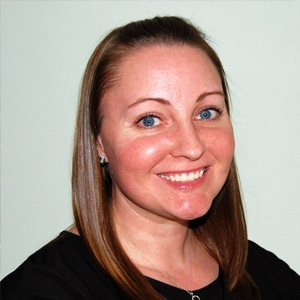 Amanda Dvorak is a freelance writer and powerlifting enthusiast. Amanda played softball for 12 years and discovered her passion for fitness when she was in college. It wasn't until she started CrossFit in 2015 that she became interested in powerlifting and realized how much she loves lifting heavy weights. In addition to powerlifting, Amanda also enjoys running and cycling.