PowerliftingTechnique.com is independent and supported by our readers. We may earn a commission if you buy through the links below. For more, see our disclosures page.
When your clothes get sweaty from a tough workout, you don't want to let them sit in your gym bag for too long. It can make your bag smell or allow moisture to seep into your other belongings. A gym bag with a wet compartment solves these problems by keeping sweaty or wet clothes separate from everything else.
So what is the best gym bag with a wet compartment? The best gym bag with a wet compartment is the King Kong PLUS33 Duffel. It fits everything you need for the gym and has plenty of pockets to keep your smaller items organized. The wet compartments protect your other belongings from moisture, even if you leave them in the bag for a long time.
---
In this article, I'll review the top 5 gym bags with a wet compartment, discuss the features you should look for in a gym bag, and talk about why a wet compartment is necessary for a gym bag.
Top 5 Gym Bags with Wet Compartments
The 5 best gym bags with wet compartments are:
1. King Kong PLUS33 JNR Duffel – Best Overall
2. FocusGear Ultimate Gym Bag 2.0 – Runner Up
3. Longevity Gear Mesh Bag – Best for Water Sports
4. Bago 60L Duffel Bag – Most Versatile Option
5. sportsnow Gym Bag with Wet Pocket – Best Budget Option
I was surprised by how much I was able to fit into the King Kong PLUS33 JNR Duffel. It looks small, but the interior is spacious, and the exterior has several zippered and snap pockets to keep your belongings organized.
In the main compartment, I was able to fit leggings, a hoodie, a sports bra, socks, a shirt, my jump rope, a full-sized towel. I was also able to fit my nylon belt, but if you have a leather belt, KingKong recommends one of their larger bags instead since the stiffer material is harder to fit in the PLUS33 JNR duffel.
The front snap pockets can be used for tape, protein bars, headphones, lifting straps, wraps, or gymnastics grips. The side zipper pocket can be used for knee sleeves, toiletries, or any other items such as chalk that you want to keep separate from everything else.
Another thing I like about this bag is that I can fit two pairs of shoes in the shoe compartment. This is a great feature for powerlifters or CrossFitters who carry both squat shoes and deadlift shoes to the gym.
It's also easy to store shoes when the main compartment is full. With other bags that have shoe compartments, I have to either pack my shoes first or take some stuff out of the main compartment to store my shoes.
The front zippered pocket can be used for shower shoes if you shower at the gym, or it can hold sweaty gym clothes. I can't fit an entire outfit in this pocket, but there's a small zippered pocket above the shoe compartment that can also be used for wet items.
No matter which pocket you use for wet clothes, the rest of the bag's contents will stay dry. I've left my sweaty gym clothes and wet bathing suits in both pockets for several hours, and no moisture got into the rest of the bag.
Pros
Can fit two pairs of shoes in the shoe compartment
Lots of pockets for organization
Two exterior water bottle holders
Can also be used as a carry-on bag
Cons
Expensive (but worth it in my opinion)
---
The FocusGear Ultimate Gym Bag 2.0 was developed after the creators performed hours of research to find out what features were missing on other gym bags.
The main compartment is deep, but it has a light gray lining that makes it easier to locate your belongings. The zipper zips all the way around the outside of the bag, so you can easily pack or access everything you need.
This bag has two wet compartments. One of the wet pockets is located on the bottom and is lined with water-resistant material to keep the rest of your belongings dry.
The second wet pocket doubles as a shoe compartment. It can fit towels, bathing suits, wet clothes, or sandals. If you want to use this pocket for your shoes, you can fit shoes up to a men's size 14.
The bottom of the bag is also water-resistant, so if it's placed on a wet surface, everything inside the bag will stay dry.
The two front zip pockets are good for small gym items as well as your phone, keys, or wallet. There's also a slip pocket on the back that you can use for knee sleeves.
You can also store a notebook in this pocket if you like to handwrite notes about your workout. If you take this bag to work, you can even fit folders or small electronics in this pocket.
Pros
Affordable
Has 10 total compartments for organization
Can easily fit into gym lockers
Main pocket opens completely for easy access
Cons
Large bottles don't fit in the water bottle holders
---
The Longevity Gear Mesh Bag doesn't have a separate wet compartment, but it has large mesh panels that allow air to circulate through the bag and help wet items dry more quickly. It also helps prevent odors from building up since your wet clothes can breathe.
The mesh is rip-resistant, so you don't have to worry about the bag tearing if it gets caught on a gym locker. It's strong enough to stand up on its own, which prevents the bag from folding in on itself when it's empty. This makes it easier for you to pack your belongings.
This bag doesn't have a ton of pockets, but there are two exterior zipper pockets on either side that you can use for tape, chalk, straps, or other small items.
In addition to using this bag for water sports, you can also use it for sports such as boxing or Brazilian jiu-jitsu. The mesh pockets allow gloves, headgear, and gis to breathe so they won't make the bag or your other belongings smell.
Pros
Rip-resistant
Sturdy mesh doesn't collapse when the bag is empty
Can be used for any sport that requires protective gear
Cons
Doesn't have a lot of pockets for organization
No separate shoe compartment
No water bottle holder
---
The Bago 60L Duffel Bag is large enough for powerlifting or weightlifting gear, sports equipment, or camping gear. It can also be used for travel, making it one of the most versatile duffel bags on the market.
The bag is made from a ripstop honeycomb fabric. Whether you use it for the gym or take it on vacation, it won't tear. The material is flexible and lightweight, which makes it easy to carry. But it does tend to collapse when it's empty, and the bag's contents can shift around a lot if it's not completely full.
The side of the bag has a shoe compartment that can fit at least two pairs of shoes. It can also be used to store wet clothes and towels.
This bag is also a good choice for people that don't have a lot of storage space for bulky pieces of luggage. It can be folded and stored in the carrying pouch it comes with, so you can easily fit it into a small closet or drawer when you're not using it.
Pros
Available in a lot of colors
Large internal capacity
Odor-resistant shoe pocket can double as a wet compartment
Cons
Doesn't have a lot of structure
---
For budget-conscious gym-goers, the sportsnew Gym Bag is an affordable bag that comes with separate compartments for wet clothes and shoes and two exterior water bottle holders.
This bag has a waterproof PVC-lined pocket for sweaty gym clothes, wet towels, or bathing suits. There's one zippered pocket on the front, but the interior doesn't have any other pockets. It's not a deal-breaker if you don't carry a lot of small items to the gym, but it can be bothersome if you like to have dedicated spaces for all of your gear.
When it's empty, this bag only weighs about 1lb, which is about 30% lighter than most gym bags. This makes it a good bag for anyone who walks or rides a bike to the gym.
The front pocket can also be slipped over a luggage handle, which is a nice feature if you want to use it as a carry-on bag.
Pros
Available in a lot of colors
Affordable
Only weighs 1lb when empty
Two external water bottle pockets
Can be used for travel
Cons
Thin material isn't very durable
Not a lot of pockets
---
What to Look for in a Gym Bag with a Wet Compartment
When shopping for a gym bag with a wet compartment, there are a few key features you should look for.
1. Water-resistant Materials
Having a separate wet compartment that's the same material as the rest of the bag won't do you any good if it isn't water-resistant. The wet compartment should be lined with PVC or another waterproof material to prevent moisture from creeping into the rest of the bag.
2. Storage Space and Organizational Pockets
If you're a powerlifter, weightlifter, or CrossFitter, you probably carry a lot of gear to the gym. This is also true if you participate in sports such as boxing, football, or soccer that require bulky pieces of equipment.
Your gym bag should have enough space to store everything you need as well as pockets to keep your items organized so you can easily access whatever you need in the middle of a workout.
3. Durability
When you're carrying your bag to and from the gym multiple days per week, you need a bag that will last. You should look for bags that are made from durable nylon or canvas materials, have sturdy shoulder straps, and have high-quality zippers and buckles.
Why Do You Need a Gym Bag with a Wet Compartment?
1. Prevent Odors from Sweat or Mildew from Getting into the Rest of the Bag
Sweaty gym clothes and wet towels can become smelly, especially when they don't have a chance to air out before you pack them. Having a separate wet compartment in your bag prevents odors from seeping into the rest of the bag and making your other items smell.
For recommendations on how to get odors out of your gym bag, check out my article 7 Best Gym Bag Odor Eliminators (Spray & Odor Ball Options).
2. Keep Your Other Belongings Dry If You're Not Going Home Right Away
For people who don't go home immediately after leaving the gym, a separate wet compartment keeps everything else in your bag dry.
A wet compartment is also a good feature for anyone who showers at the gym and doesn't have time to let their towels dry before packing them.
3. Keep Dirty Items Separate from Everything Else in the Bag
If you hike, camp, or go on trail runs, wet compartments can also be used to store muddy clothes or shoes. This prevents dirt from getting into the main compartment of the bag and keeps your other belongings clean.
Related Article: 7 Best Gym Bag Odor Eliminator
Final Thoughts
The King Kong PLUS33 JNR Duffel is the best gym bag with a wet compartment because it has a spacious interior, can fit two pairs of shoes, and has a lot of pockets to store your smaller gym items. The wet compartments will keep everything else in the bag dry and clean.
For athletes who do a lot of swimming or participate in water sports, the Longevity Gear Mesh Bag is an excellent option. It doesn't have a wet compartment, but it has large mesh panels that allow wet items to air out.
If you're still not sure which gym bag is right for you, check out these other gym bag resources:
---
About The Author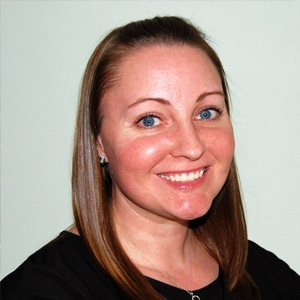 Amanda is a writer and editor in the fitness and nutrition industries. Growing up in a family that loved sports, she learned the importance of staying active from a young age. She started CrossFit in 2015, which led to her interest in powerlifting and weightlifting. She's passionate about helping women overcome their fear of lifting weights and teaching them how to fuel their bodies properly. When she's not training in her garage gym or working, you can find her drinking coffee, walking her dog, or indulging in one too many pieces of chocolate.