Gold's Gym and the YMCA have very different backgrounds. The YMCA started as a Christian organization in the 1800s while the idea behind Gold's Gym originated in Venice Beach in the 1960s.
Today, both gyms cater to diverse audiences with a variety of training backgrounds, but they each have a unique atmosphere and target different demographics.
So, is Gold's Gym or the YMCA a better gym? I recommend Gold's Gym over the YMCA for people who already have a few months or years of training experience. It's larger, has better equipment, and attracts people who are more serious about their fitness. The Y is better for beginners, senior citizens, families, or anyone who's looking for a casual gym environment.
Considering how much a gym membership costs, it's important that you don't make the wrong decision. Gym contracts are notoriously difficult to get out of, and you don't want to get stuck paying for something you'll never use.
In this article, I'll review some of the most important components of a gym and discuss how Gold's Gym and the YMCA compare to one another. By the end, you'll get a better understanding of what makes each gym unique so you can confidently decide which one is right for you.
Gold's Gym Overview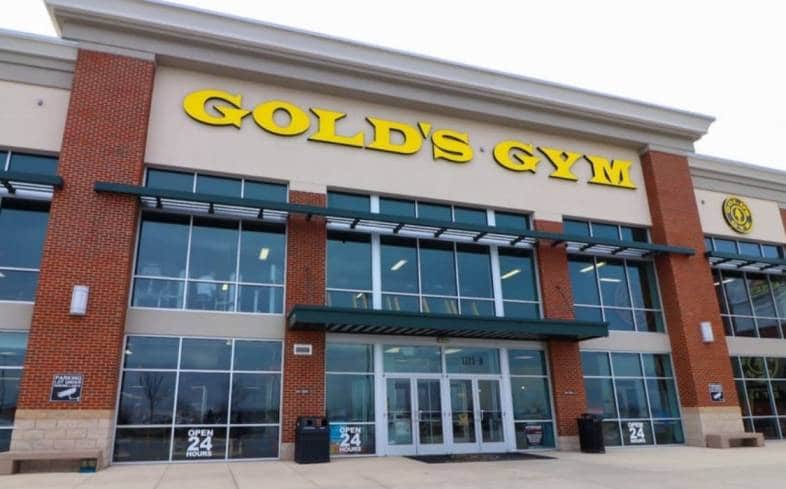 Gold's Gym opened in 1965 in Venice Beach, CA. Even though it only had homemade equipment in its early days, it quickly became known as the "mecca of bodybuilding." Bodybuilders such as Arnold Schwarzenneger and Dave Draper trained there often.
Gold's Gym grew in popularity after it was featured in the 1977 movie Pumping Iron. Many celebrities and athletes still train at the original Gold's Gym, but the chain has become more mainstream and is no longer just a place for famous people.
Gold's Gym is still considered a bodybuilding gym by many people, but it's grown to become more welcoming of all training styles. People who enjoy endurance training, HIIT workouts, group classes, and lifting weights just for fun can all find something to do at Gold's Gym.
Pros
50,000 square foot facilities
Membership costs are reasonable
Members can connect to the gym's Wi-Fi for free
Group classes led by fun, motivating instructors
Positive, motivating environment
Cons
Not allowed to use chalk or drop weights
Can't access the gym 24/7
Check out my full review of Gold's Gym and read about my experience working out there.
YMCA Overview
The YMCA is a 501(c)(3) charitable organization that was founded in the 1800s. It focuses on supporting local families and children and empowering people to make an impact in their communities. It also encourages the importance of physical activity.
Memberships at the Y are on the expensive side because it subsidizes scholarships and financial aid for people with low incomes. But if you'd rather give your money to an established non-profit instead of a multi-million dollar corporation, a YMCA membership is worth it.
If philanthropy and community are important to you, becoming a member of the Y can also provide volunteer opportunities and allow you to connect with other people from your neighborhood.
Pros
Scholarships and financial aid for people who can't afford a membership
Can save money by joining as a family
Good selection of amenities, including pools and basketball courts
Lots of activities for families and children
Friendly, helpful staff members
Cons
Some locations have time limits on cardio machines
Broken equipment takes a long time to repair or replace
Not a lot of high-quality equipment
Check out my full review of the YMCA and read about what it's like to work out there.
Gold's Gym vs YMCA: 10 Differences
I don't like to speak negatively of the YMCA because it does a lot of good for its local communities. But at least at the location closest to me, the gym leaves a lot to be desired.
With that said, the Y is still a fantastic gym for certain groups of people, and there are some areas where it beats Gold's Gym.
1. Cost
Cost is one of the first things you need to consider when joining a gym. Monthly fees, enrollment fees, and annual fees can all add up quickly if you don't budget for them accordingly.
Some gyms also give you the option to pay in full, so you'll have to consider whether or not you're comfortable making a large upfront payment.
Gold's Gym
Gold's Gym has several membership options that all have different costs. The monthly fees also vary by location.
Paying for a year in full costs $499 plus taxes, which works out to about $42/month. If you sign an annual contract but pay monthly, you'll pay $40/month plus an annual fee of $49 and a small enrollment fee.
A month-to-month plan is more expensive at $54/month, but you don't have to pay any enrollment fees or annual fees.
If you haven't been a member within the past six months, you can get a free trial pass on the website.
YMCA
Factors such as your age, whether you're signing up as an individual or a family, and where you live will determine how much a YMCA membership costs.
If you're an adult between the ages of 27 and 64, you can expect to pay around $59/month. Adults younger than 27 have to pay between $26 and $36 per month. Memberships for senior citizens cost around $47/month.
If you join with a partner or spouse, you can get a couples' membership for $85/month. Couples with dependents under the age of 27 can expect to pay around $99/month.
The YMCA has joining fees that cost anywhere from $25 to $50, but they're often discounted or waived entirely.
If you can't afford a membership, you can apply for scholarships or financial aid. Before you join, you can also get free trial passes on the website, but the length of the trial period is different for each location.
The Winner
Even though the YMCA costs more in general, its aged-based memberships provide a great deal of flexibility. Scholarships and financial aid are also available for people who qualify. If you need assistance paying for a gym membership, the YMCA is a better option.
2. Contract Length
Gyms offer flexible month-to-month contracts and/or term contracts with specific end dates. The contract length may not be a huge dealbreaker for you, but you'll still need to consider what you're more comfortable committing to.
Gold's Gym
Gold's Gym offers both month-to-month contracts and one-year contracts.
YMCA
Month-to-month memberships at the YMCA are the most common, but some locations offer the option to pay for a year in full. However, you don't save any money by doing that, and if you need to cancel early, you may have a difficult time getting out of your contract.
The Winner
It's a tie since you can sign up for month-to-month and annual contracts at both gyms.
3. Equipment
Whether you specialize in a sport like powerlifting or you just work out to stay healthy, the gym should have whatever you need to train efficiently. And whether you need access to a treadmill or a barbell, you should make sure there's enough equipment for you to use even when the gym is crowded.
Having access to a variety of equipment is especially important for people who are new to fitness. If you're not sure what kind of workouts you'll enjoy the most, you can experiment with cardio and strength training until you find something that sticks.
Gold's Gym
Gold's Gym has several rows of cardio machines, including treadmills, bikes, ellipticals, and step climbers. It also has rowers and arc trainers.
You can find dumbbells, barbells, EZ curl bars, preset straight bars, and kettlebells in the weight room. There are also round iron or rubber-coated plates at most locations. A few clubs have bumper plates from Rogue or Hammer Strength.
Gold's Gym has also squat racks and deadlift platforms, but some locations only have a couple of each.
YMCA
A large portion of the money raised by the YMCA goes towards its community outreach programs, so the gym equipment is sometimes the last to get repaired or replaced when it breaks. It will still be functional for the most part, but you shouldn't expect to find shiny, brand-new items at most locations.
Some YMCA clubs are also on the small side, and they don't have a ton of equipment. Still, you can usually find dumbbells that go up to 125lbs, benches, rubber-coated or hex plates, kettlebells, EZ curl bars, preset straight bars, and squat racks.
The YMCA also has an assortment of cardio machines, including treadmills, stationary bikes, and ellipticals.
The Winner
Gold's Gym has a larger quantity of equipment and it's better maintained. Therefore, a Gold's Gym membership is right for you if you're looking for high-quality equipment.
4. Atmosphere
Getting to know what kind of people attend a gym can help you learn about its culture. By taking note of the ages and training preferences of the other members, you can determine whether it has a casual or serious environment.
How the staff and members treat each other is also telling. A gym with rude or unfriendly people will be a miserable place to train in. On the other hand, a gym with helpful employees and courteous members will offer a more positive experience.
Gold's Gym
Gold's Gym is a huge gym so it can be intimidating for beginners. The members won't necessarily be rude or judgmental, but the size of the gym can feel overwhelming.
Gold's Gym members are serious about their workouts, which makes it a good place for people who are motivated by other in-shape, disciplined individuals.
Furthermore, if you need the excitement of a competition to hold you accountable, you can join Gold's Gym transformation challenges. Combined with the many social events Gold's Gym holds for its members throughout the year, they're a great way to connect with other members.
YMCA
The YMCA doesn't attract a lot of serious bodybuilders or powerlifters, and it has a laidback atmosphere. A lot of parents go there because of all of the family-oriented activities going on. It's also a good place for beginners who are learning their way around a gym or seniors who are interested in low-impact activities.
The Y has a non-judgmental environment. It's not uncommon to see the trainers walking around helping members and reracking weights that people forgot to put away.
Because the Y skews towards a more mature crowd, the members tend to be respectful of each other. They aren't the kind of people who hog the machines or stand right in front of the dumbbell rack to do bicep curls.
The Winner
There's no easy way to pick a winner because both gyms have good atmospheres, but they cater to different people. If you're looking for an environment where you'll be pushed to reach your fullest potential, go with Gold's Gym. If you're a casual gym-goer and prefer a laidback environment, go with the YMCA.
5. Gym Policies
Gyms have rules in place to keep members safe and protect their equipment, but they can be prohibitive for certain styles of training. Some policies also make it difficult to cancel your membership. Before you sign a contract, it's important to read it carefully so you know what to expect once you become a member.
Gold's Gym
One would think that Gold's Gym has lenient rules since it caters to people who like to lift weights. But dropping weights and powdered chalk are frowned upon — the contract even has a line item saying dropping weights isn't allowed. However, you may be able to get away with liquid chalk if you're careful with it.
The dress code is fairly laidback. Men have to wear shirts on the gym floor, but women can wear crop tops and sports bras. Some staff members won't let you lift barefoot, but others do.
You can bring a guest with you regardless of what membership you have. Depending on the location, one-day or seven-day guest passes are available for friends and family members.
If you want to cancel a Gold's Gym membership, you'll have to provide 30 days' notice. Cancellations can only be made by submitting a written letter in person or via certified mail. Cancellation fees range from $89 to $200.
To avoid the cancellation process, you can transfer your membership to another person. However, transfer fees can cost as much as $200.
YMCA
The YMCA only has a 14-day notice period for cancellations. But like most gyms, you can only cancel by submitting a letter in person or via certified mail. You can't transfer your membership to another individual, but you should be able to change your home club if you want to switch locations.
You can bring guests to the YMCA, but some locations only allow three guests per year per member for free. Any guests after that will incur a guest fee of about $20.
Most YMCA locations don't allow members to use chalk, drop weights, or lift barefoot. Any kind of workout apparel is allowed, but since it's a family-friendly organization, you should still avoid wearing anything too revealing.
The Winner
Both gyms are pretty stringent about things like using chalk and dropping weights. But because of its shorter notice period for cancellations, the YMCA's policies are slightly better than the ones at Gold's Gym.
6. Group Classes
Group classes are great if you need structure and accountability, but not all gyms offer the same classes. Class schedules also vary from one gym to the next. If you enjoy group fitness, you'll need to check if the gym you want to join has the classes you like at times that work with your schedule.
Gold's Gym
Class offerings vary by location, but most clubs offer spin, boot camp, HIIT, kickboxing, yoga, Zumba, and circuit training classes. Classes are suitable for people of all ages and experience levels. They're typically held in the evenings on weekdays and in the morning on the weekends.
Gold's Gym also has classes similar to CrossFit, which they call Gold's Fit, that cost an extra $40/month.
YMCA
Classes at the YMCA are offered all day long. You can take yoga, Zumba, Pilates, spin, and aquatics classes. Senior citizens can also take age-appropriate classes.
The Winner
You can find classes for a variety of experience levels and age groups at both gyms, so it's a tie.
7. Amenities
In addition to providing a place where you can improve your fitness, many gyms now offer extra luxuries such as saunas and massage chairs. Not everyone will find these items necessary, but other people use them as extra motivation to get to the gym.
If you're interested in using amenities at the gym, you'll just need to check which ones are included with your membership. Some gyms charge extra for certain amenities.
Gold's Gym
You can find smoothie bars, massage chairs, saunas, pools, and basketball courts at most Gold's Gym locations. Gold's Gym used to have tanning booths, but they're becoming less common due to the associated risks of skin cancer.
Childcare is free for all Gold's Gym members. There are also showers and lockers at nearly every location.
YMCA
Members of the Y have access to swimming pools and basketball courts. Many locations offer free childcare for up to two hours. Some clubs also have massage chairs and saunas, but you may have to pay extra in order to use them. There are also smoothie bars or cafes at most locations.
Showers and locker rooms are also available for all members.
The Winner
Gold's Gym and the YMCA have similar amenities, so they're both equal in that regard. Just keep in mind that certain amenities may not be available at all locations.
8. Personal Training
Working with a personal trainer can be beneficial if you're not seeing results from working out on your own. But they're expensive, and some trainers just aren't that good. If you're interested in one-on-one training, you'll need to vet your trainer carefully and make sure a personal training package fits within your budget.
Gold's Gym
The personal trainers at Gold's Gym are certified through NASM, ACE, or ISSA. The quality of the trainers varies by location, but many of them are well-qualified and have good reputations.
A 50-minute personal training session can cost anywhere from $60 to $100 depending on how experienced your trainer is. Buying packages of 10 or more sessions can save you some money.
YMCA
Personal trainers at the YMCA don't have to rely on commissions, and they don't have sales quotas to meet. They're not as aggressive about getting you to sign up for a personal training package. They're also more willing to provide assistance to members who aren't their clients.
If you do buy a personal training package, it can cost anywhere from $86 to $720 depending on how many sessions you sign up for and how long each session lasts. Some locations offer four one-hour sessions at a discounted rate of about $260 for new members.
The YMCA trainers must have certifications from NASM, ACE, ISSA, or another similar institution, but they aren't required to have any formal education in kinesiology or exercise science.
The Winner
The personal trainers at both gyms have good reputations, but I'd choose the trainers at Gold's Gym because they're more affordable.
9. Locations
Commuting to a gym that's just a quick drive, bike ride, or walk away from your home or office won't take a lot of extra time out of your day. This will make it easier for you to get there on a consistent basis.
You may also want to check with your gym about reciprocity, or the ability to use your membership at other locations. Many chain gyms accept drop-ins from members of other locations, but that's not always the case.
Gold's Gym
There are more than 700 Gold's Gym locations worldwide, and about 250 of them are in the US. In some regions, you can only use your membership at locations within the same state or within a certain mile radius of your home club.
If you're traveling, you may be able to get a 14-day travel pass. Not all locations accept them, though. It's a good idea to call the gym you plan to visit to make sure you can drop in.
YMCA
The YMCA has 2,500 affiliates in the US, and its clubs are in 120 countries worldwide. Each club has its own rules about accepting drop-ins from members of other locations.
Like Gold's Gym, the YMCA also provides travel passes so you can visit a club in another state or country.
The Winner
With more than triple the amount of locations worldwide than Gold's Gym, the YMCA is a better fit for anyone who wants to join a gym with a large international presence.
10. Hours of Operation
Altering your work hours and family responsibilities to make time for the gym is easier said than done. Fortunately, gym owners and managers recognize that people have busy lives. You can almost always find a gym that's open early in the morning and late at night.
Gold's Gym
You may be able to find Gold's Gym clubs that open at 4:30 AM, but most open at 5 AM. They typically close at 11 PM on weekdays, although some locations are only open until 9 PM.
Most locations are open from 7 AM until 7 PM on the weekends.
YMCA
A handful of YMCA gyms are open 24 hours a day, but most are open from 5 AM until 9 or 10 PM.
In some areas, the YMCA is closed for an hour or two in the afternoon. This makes it difficult for working professionals to get to the gym on their lunch breaks.
The Winner
Even though a small amount of YMCA's are open 24 hours, Gold's Gym tends to have more flexible hours overall. If you need to work out late at night, you'll be better off at Gold's Gym.
Who Is Gold's Gym For?
Gold's Gym is a good gym for:
Bodybuilders
Powerlifters (if you don't mind not using chalk and not being able to drop weights)
Advanced gym-goers
People who want to work out at a large gym where you won't have to wait for equipment to become available
Who Is The YMCA For?
The YMCA is a good gym for:
People who are new to fitness
Families, especially those with young children
Seniors
People who like to give back to their communities
People who need financial assistance to pay for a gym membership
Other Gym Comparisons With Gold's Gym and the YMCA
---
About The Author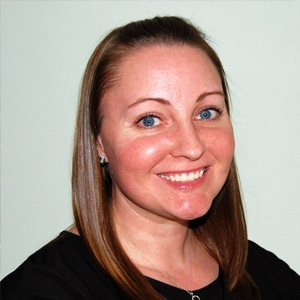 Amanda Dvorak is a freelance writer and powerlifting enthusiast. Amanda played softball for 12 years and discovered her passion for fitness when she was in college. It wasn't until she started CrossFit in 2015 that she became interested in powerlifting and realized how much she loves lifting heavy weights. In addition to powerlifting, Amanda also enjoys running and cycling.