PowerliftingTechnique.com is independent and supported by our readers. We may earn a commission if you buy through the links below. For more, see our disclosures page.
For powerlifters and bodybuilders, something as simple as a hoodie may seem like an afterthought when you're already worrying about belts, knee sleeves, singlets, and shoes.
But the right hoodie can keep you comfortable during your workout, keep your body warm if you train in a cold gym, and allow you to move without restriction.
The top hoodies for powerlifting and bodybuilding are:
Aside from being functional, the below list of hoodies includes apparel brands that are dedicated to powerlifting, CrossFit, weightlifting, and strongman.
If you're looking for additional apparel brands that offer more than just hoodies, check out the article Top 20 Powerlifting Clothing Brands in 2021.
Known for their barbells, plates, racks, and various other pieces of gym equipment, Rogue Fitness also sells their own line of branded apparel.
Their basic hoodie is made out of a cotton-poly fabric that is designed to move with you and not limit your range of motion. It comes in a variety of colors, so you can find something that will go with plenty of other pieces in your gym wardrobe.
While women can wear this hoodie as well, Rogue Fitness also sells a women's version of the basic hoodie.
The men's hoodie goes up to a 2XL and the women's hoodie goes up to an XL.
If you want to learn more about some of the other equipment Rogue Fitness sells, check out the reviews on their knee sleeves and sandbags.
---
What's unique about Virus International is that many of their apparel items contain bioceramic material, which has been shown to improve recovery, provide pain relief, and help improve sleep quality.
The Fleece VP Crewneck sweatshirt is made out of a BioFleece™ material that is enhanced with bioceramics. The fleece is heavy enough to keep you warm in cold temperatures but light enough that you can wear it during long training sessions.
There is no women's equivalent to this sweatshirt, but women can comfortably wear the men's version as well.
Virus also sells singlets for powerlifting and weightlifting. If you're searching for a new singlet, check out the article Virus Singlet Review: Pros, Cons, Is It Worth It?.
---
Gymreapers is well-known amongst powerlifters, bodybuilders, and strongman competitors. Their apparel and gear are designed to help you push your boundaries as you train.
The Phantom Hoodie is made out of a cotton and elastane blend that stretches as you move but won't lose its shape over time.
Available in five solid colors and subtly featuring their logo across the center of the chest, the minimalist design is simple without being boring.
This hoodie is available in sizes S – XXL.
---
Born Primitive is an active-duty-owned company that gives back to charities supporting military men and women, people with disabilities, and cancer patients and their families.
The Unmatched Unisex Hoodie is made out of a soft, stretchy cotton and spandex blend. According to Born Primitive, this hoodie gets softer each time you wash it.
The soft material makes it the perfect hoodie for lounging, but you can also wear it while training without worrying about it becoming irritating or uncomfortable.
This hoodie is available in sizes ranging from XXS to 3XL.
---
Even though the Vuori clothing brand is popular amongst CrossFitters, their clothes are suitable for powerlifters and weightlifters as well.
The Ponto Performance Half-Zip Hoodie is the most expensive hoodie on this list, but the high quality makes it a worthwhile addition to your gym wardrobe.
Made out of a blend of recycled polyester and elastane, the hoodie features Vuori's DreamKnit™ fabric. It has four-way stretch and moisture-wicking properties to keep you cool even as you sweat.
Vuori doesn't offer a women's version of this hoodie in women's, but the Halo Performance Hoodie is a good choice for females.
---
---
Although I've mentioned that both men and women can wear some of the hoodies on this list, I wanted to include some strictly female options as well, starting with the Premium Crop Hoodie from Savage Barbell.
Although cropped hoodies may seem impractical, many females like wearing them in the gym because they don't interfere with movement. They are also ideal for mild temperatures when it's too warm for a full hoodie but too cold for a short-sleeved shirt or tank top.
The Savage Barbell Premium Crop Hoodie is made out of a polyester/spandex blend and has thumb holes to keep your hands warm in between sets.
---
---
Founded in 2013, Barbells and Ponytails' goal is to empower women to be strong, confident, and "like a total badass." Even though they target female CrossFitters, their apparel items work well for powerlifters as well.
With a black camo print and a bold logo on the back, you won't blend in with this zip-up hoodie. It's made out of a pre-laundered cotton and polyester blend that won't shrink in the wash.
This hoodie is available in sizes XS – XXL. It's a unisex fit and reviewers have stated that it runs big. If you don't like your hoodies to be too baggy, consider sizing down.
---
For a list of must-have powerlifting gear for women, check out the article Powerlifting Equipment for Women: 9 Must-Have Items.
---
When Barbell Cartel was founded in 2014, their goal was to sell quality products at affordable prices that stand out from other apparel brands.
The classic logo hoodie is made from a blend of air spun cotton, polyester, and rayon. It's light enough to prevent you from overheating during a workout but heavy enough to keep you warm in cooler temperatures.
In addition to a kangaroo pocket, this hoodie has a separate cell phone pocket to keep your phone secure during workouts.
The Barbell Cartel Classic Logo Hoodie is available in three colors (cinnamon, fern green, and heather grey) and goes up to 2XL.
---
Canada-based Iron Strong Apparel was built on the principles of perseverance, discipline, and dedication. Their apparel is suitable for powerlifters, weightlifters, CrossFitters, and regular gym-goers.
The Iron Strong Logo hoodie is perfect for casual wear or for training in the gym. If you prefer clothing that has more of a minimalist style, you'll like the subtle placement of the Iron Strong logo on the left chest.
This hoodie is available in three colors and goes up to a 2XL. It runs big, so if you like your hoodies to be more fitted, you should size down.
---
For the most up-to-date list of competition-approved gear, check out the articles USPA Approved Gear & Equipment For Competition and IPF & USAPL Approved Equipment & Gear for Competition.
---
When the Hylete brand came into existence in 2012, they sold just one pair of shorts. They've since expanded into a full line of apparel, accessories, and shoes.
Their Linear Tech zip-up hoodie is made out of a viscose, polyester, and spandex blend. It features a lightweight athletic fleece that will keep you warm without weighing you down.
The material also has a bit of stretch so it won't restrict your movement while you train.
This hoodie has a slim athletic fit. It comes in six different colors and is available in sizes up to 2XL.
---
HVIII is an apparel brand run by powerlifter and Highland Games competitor Matt Vincent. The brand is based on one simple philosophy: to turn negativity into positive results.
HVIII's Winter Evolution Hoodie is a representation of the evolution that we all go through as athletes. It symbolizes the perseverance, focus, and consistency that powerlifting teaches us.
This hoodie is made out of a cotton and polyester blend that features anti-pill technology, so it will hold up through multiple washes. Men and women can both wear this hoodie comfortably. It is available in sizes XS – 3XL.
---
Barbell Apparel is a clothing brand that creates apparel for athletic bodies. They initially launched with just one pair of jeans but have grown into a full-fledged fitness and lifestyle brand.
The Barbell Apparel Stealth Hoodie is a mix between a traditional hoodie and a performance shirt. It's made from a Flextek fabric that wicks moisture away from the body, keeping you comfortable and dry even when you sweat.
Despite being made for the gym, this hoodie can also be worn as casual wear. It is available in sizes ranging from S to 4XL.
---
If you live in a cold climate or in an area with rough winters, check out the article 3 Best Lifting Gloves for Cold Weather.
Final Thoughts
When you're worried about finding the best belt, knee sleeves, singlets, and shoes, a hoodie may not seem like an important decision.
But the right hoodie will keep your muscles warm when training in a cold environment and keep you comfortable for your entire workout. It should also move and stretch as you train without weighing you down.
The hoodies on this list will do just that. And if you like supporting small businesses and people who enjoy powerlifting as much as you do, you can't go wrong with any of the hoodies included in this article.
---
About The Author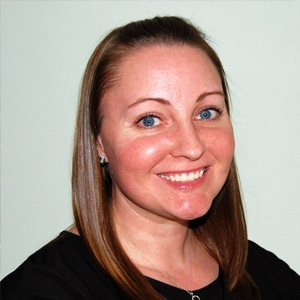 Amanda is a writer and editor in the fitness and nutrition industries. Growing up in a family that loved sports, she learned the importance of staying active from a young age. She started CrossFit in 2015, which led to her interest in powerlifting and weightlifting. She's passionate about helping women overcome their fear of lifting weights and teaching them how to fuel their bodies properly. When she's not training in her garage gym or working, you can find her drinking coffee, walking her dog, or indulging in one too many pieces of chocolate.